NEWS
JFA 17th Japan Women's Futsal Championship to kick-off on 30 October
28 October 2020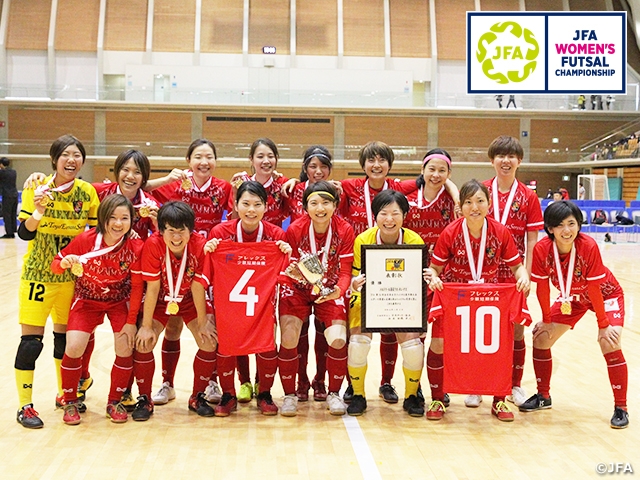 The JFA 17th Japan Women's Futsal Championship will take place from Friday 30 October to Sunday 1 November at Yotsuba Arena Tokachi, Hokkaido.
As per every year, 16 teams advancing through the regional qualifiers will meet at the championship, but this year's tournament will be played in a unique format. Instead of the usual first round where teams play in a round robin group league, the tournament will be played in a knockout format from the beginning, providing a more intense competition for the 16 teams.
Due to the effects of COVID-19, many tournaments have been postponed, including the AFC Women's Futsal Championship. However, Women's F.League have managed to kick-off its fifth season in September, as the league welcomed three additional clubs to make it a 11 team competition.
Last year, two of the F.League sides, Bardral Urayasu Las Bonitas and Arco-Iris Kobe (current Arco Kobe), were joined by Hachinohe Gakuin University and SWH Ladies Futsal Club to form the final four. While SWH Ladies defeated Arco-Iris Kobe at the "Hyogo Derby" semi-finals, it was Urayasu Las Bonitas who was crowned as national champions, after defeating SWH Ladies 1-0 at the final.
Since winning the title last year, Urayasu Las Bonitas has added numbers of players who have been selected into the national team. SWH Ladies has changed their club name to SWH Ladies Nishinomiya and joined the Women's F.League from this season. After winning four straight league titles at the Women's F.League, Arco Kobe is also a force to be reckoned with.
In addition, Espolada Hokkaido Irneve, Saitama SAICOLO, and Fukui Maruoka RUCK are the other three F.League teams who have advanced through the regional qualifiers. These six teams will be challenged by teams from regional leagues at this tournament.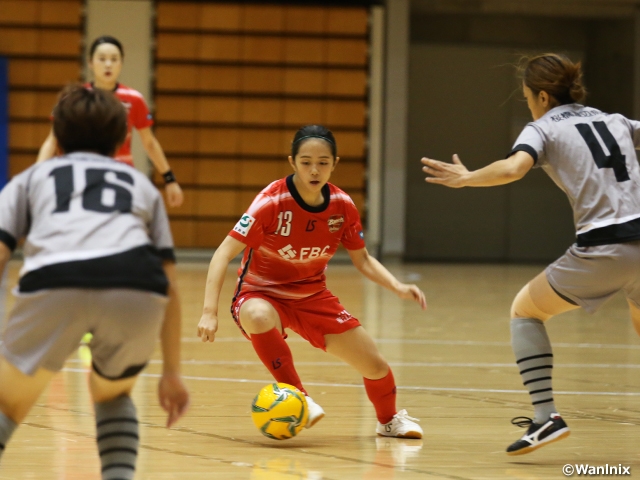 From the regional leagues, Tapa Zida (Kanto3/Tokyo) won their way through the tough Kanto qualifiers for the second straight year, while familiar faces like Member of the GANG (Tokai1/Mie), DELIZIA Iwata Ladies (Tokai2/Shizuoka), and Tokiwagi Gakuen High School (Tohoku1/Miyagi) are among those who advanced to the final tournament.
Three teams will be making their Championship debut, as Sapporo BONITA FC (Hokkaido), FC Redblue (Chugoku/Okayama), and Set Star Wakayama Ladies (Kansai3/Wakayama) have advanced to the final stage for the first time. They will each face clubs from the regional leagues at the first round, facing Primeiro Kumamoto (Kyushu/Kumamoto), DELIZIA Iwata Ladies, and Member of the GANG, respectively.
Each year many dramas are produced at the Japan Women's Futsal Championship. Please stay tuned for another heated competition at this year's tournament.
JFA 17th Japan Women's Futsal Championship
Tournament dates: Fri. 30 October – Sun. 1 November 2020
Tournament venue: Yotsuba Arena Tokachi, Hokkaido
Tournament information