NEWS
16 teams clash for the title of the U-18 girls' category - JFA 25th U-18 Japan Women's football championship
02 January 2022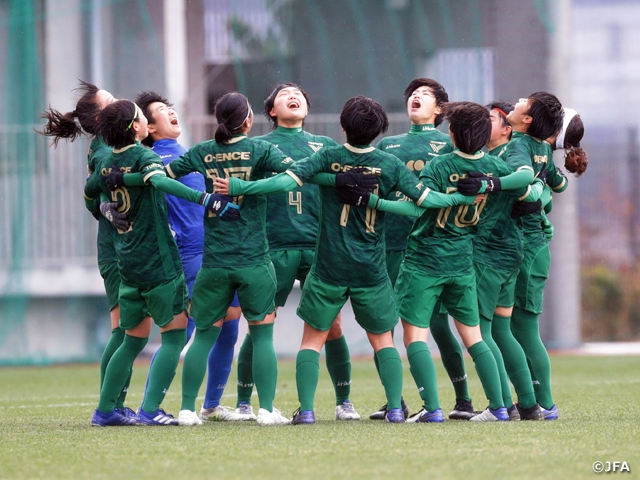 The JFA 25th U-18 Japan Women's football championship will kick-off at J-GREEN Sakai on Tuesday 4 January.
16 teams who have qualified through nine regional competitions will compete in this knock-out tournament to determine the Queen of the U-18 club teams.
Nippon TV Tokyo Verdy Menina (Kanto1), who have won more titles than any other team in this competition, are among the favourites to win the tournament. Having qualified from the highly competitive Kanto region, Menina will seek to defend their title to be crowned for the 10th time. Since the 13th tournament, Mitsubishi Heavy Industries Urawa Reds Ladies Youth (Kanto2) have finished as the runners-up in four occasions. The team will be looking to redeem themselves after missing out on the cup in the previous tournament when they lost in extra time at the final.
In the last tournament, teams from the Kanto region dominated the top three places. It will be interesting to see if teams from other regions will be able to overcome the barrier of the Kanto region, with Cerezo Osaka Sakai Girls (Kansai2) aiming to reach the top for the first time since the 20th tournament.
Many of the players who have competed in this tournament have gone on to achieve great things in their careers, and now play for the Nadeshiko Japan (Japan Women's National Team), WE League, and Nadeshiko League.
KINOSHITA Momoka (Nippon TV Tokyo Verdy Beleza), who helped Tokyo Verdy Menina win the final in the last tournament as a substitute, has gone from being a backup member to an official member of the Tokyo 2020 Olympics team in the summer of 2021 and was the youngest member of the team to make it to the stage of the Olympics.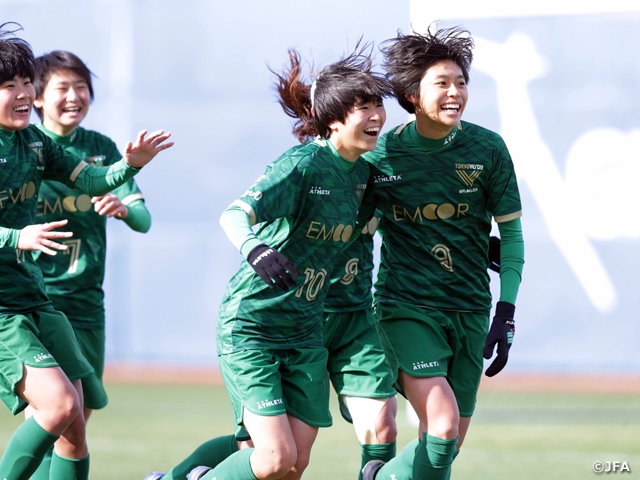 OSAWA Haruka (JEF United Ichihara Chiba Ladies), who was the top scorer in the 23rd tournament, led JEF United Ichihara Chiba Ladies U-18 win the title with eight goals, and she is currently among the players competing for the top scorer in the WE League.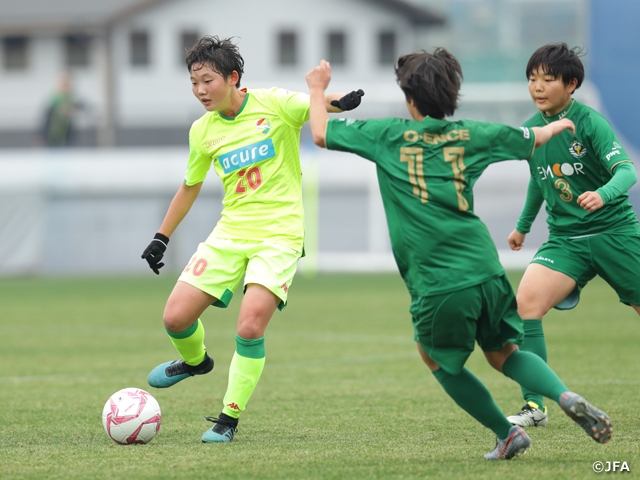 The FIFA U-20 Women's World Cup Costa Rica 2022™ will be held in August 2022 and the FIFA U-17 Women's World Cup India 2022™ in October 2022, both of which Japan has qualified for. Many of the players who are candidates for the national team in their respective age groups will be playing for their teams in this tournament. It will be interesting to see how each player fares in the tournament.
Please stay tuned, as the future leaders of Japanese women's football will be taking part in a high-level tournament from Tuesday 4 to Monday 10 January.
JFA 25th U-18 Japan Women's football championship
Date: Tue. 4 - Mon. 10 January 2022
Venue: J-GREEN Sakai (Osaka)