NEWS
JFA 24th U-18 Japan Women's Football Championship to kick off at J-GREEN Sakai on 3 January
30 December 2020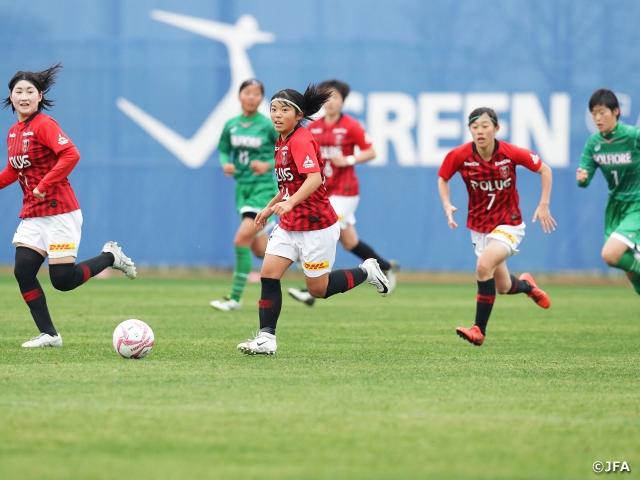 The JFA 24th U-18 Japan Women's Football Championship will kick-off on Sunday 3 January. This tournament is held with the aim to improve football skills and promote healthy development of women's football players in Japan, as well as to contribute to the promotion of women's football in Japan and to increase the number of women's football clubs.
16 teams who advanced through the regional qualifiers gathered at J-GREEN Sakai. A team each from Hokkaido, Tohoku, Hokushinetsu, Tokai, and Shikoku. Two teams each from Kansai, Chugoku, and Kyushu. With last year's champion, JEF United Ichihara Chiba Ladies U-18 (Kanto2/Chiba), and the runners-up, Nippon TV Tokyo Verdy Menina (Kanto3/Tokyo), both coming from Kanto, two spots were added to the Kanto region, allowing five teams to advance.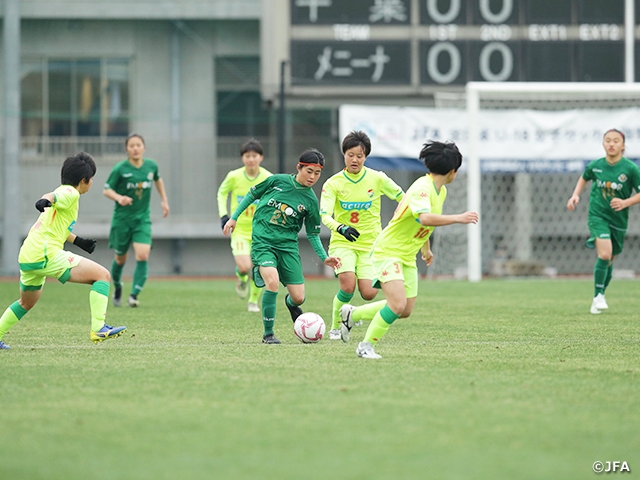 The 16 teams advancing to the national stage includes all 10 academy teams of the Nadeshiko League division 1 clubs. Among the 10 academy sides, perhaps the tournament favourite is the Urawa Red Diamonds Ladies Youth (Kanto1/Saitama) who advanced as the top seed of the Kanto region. Following their third place finish from last year, the Urawa side will seek to make a deeper run this year. The defending champion JEF United and Nippon TV, who has won this tournament more than any team, are also forces to be reckon with coming out of the Kanto region.
Since the 19th tournament, teams from the Kanto and Kansai region have dominated the top four spots, but last year, Solfiore FC (Chugoku1/Okayama) advanced to the semi-finals by defeating Hokkaido Lira Consadole (Hokkaido) and INAC Kobe Leoncina (Kansai1/Hyogo). Solfiore, who is based with the players of Sakuyo High School, showcased great dedication to make a deep run last year, which was their first time reaching the national stage. It will be interesting to see if any teams out of the Kanto region will make their way into the top four this year.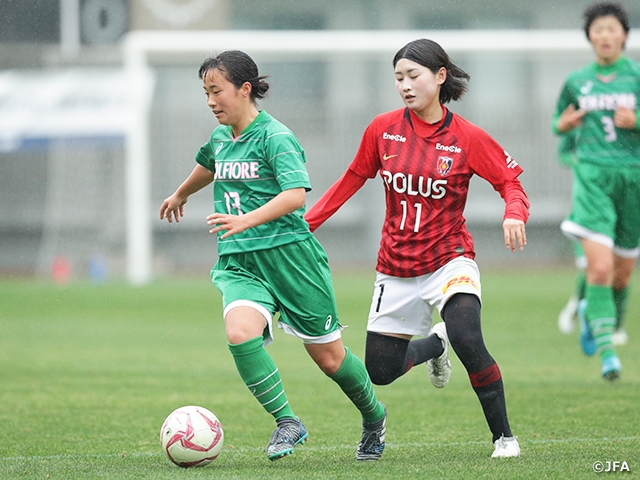 The tournament will be held for four days, where the future of Nadeshiko Japan will compete for the national title.
JFA 24th U-18 Japan Women's Football Championship
Tournament duration: Sun. 3 - Thu. 7 January 2021