NEWS
"Enjoy playing your favourite sport and leave no regrets" Interview with MIURA Narumi - JFA 24th U-18 Japan Women's Football Championship
29 December 2020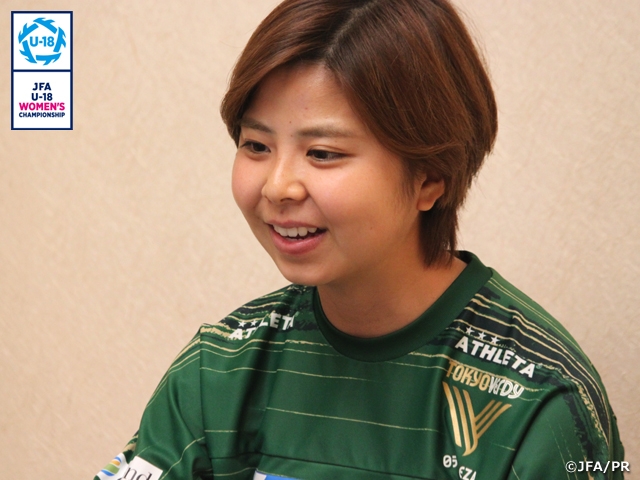 The JFA 24th U-18 Japan Women's Football Championship will kick off on Sunday 3 January. Here we have conducted an interview with MIURA Narumi (Nippon TV Tokyo Verdy Beleza), who has experienced winning the tournament four years in a row.
Interview conducted online: 26 November 2020
――The first time you played at the U-18 Japan Women's Football Championship was your second year in junior high school. It was the 15th tournament in 2011, and you defeated Tokiwagi Gakuen High School at the final.
MIURA High school teams were still eligible to enter the tournament at the time. That tournament was one of the most memorable tournaments I played during my six year stint with Nippon TV Menina (Nippon TV Tokyo Verdy Menina).
――You have won the title four times, but which one did you enjoy the most?
MIURA I enjoyed each one of them, but if I had to choose one, it must be the first one. It was the first time I played at a natural grass stadium and I remember thinking, "I want to be able to play more matches at these stadiums."
――In your second year in high school, you played every minute of the 18th tournament.
MIURA That year, many of our senior players were playing in matches for Nippon TV Beleza, and the tournament took place just after the Empress's Cup, so everyone was having a tough time maintaining their conditions. With the tournament being the final high school competition for the senior players, I really wanted to give them a proper send off by winning the title. Physically, it was very tough, but I was just enjoying playing football.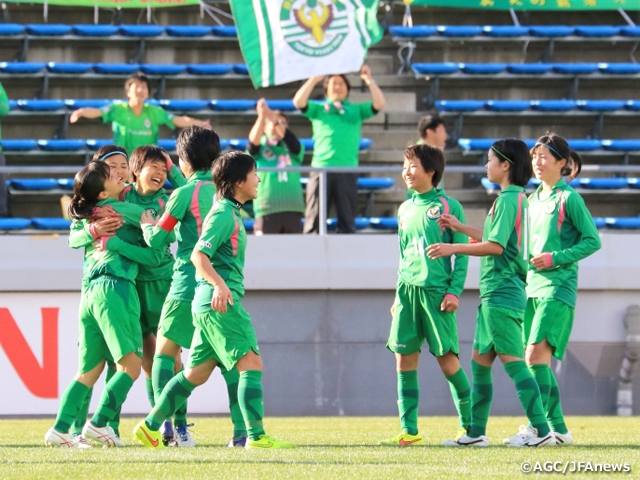 ――At the time, Menina had players like MOMIKI Yuka, HASEGAWA Yui, and SHIMIZU Risa, who are now playing for Beleza and considered as the core players of the Nadeshiko Japan. You must have learned a lot from those players.
MIURA The presence of those senior players was huge. Our team consisted players from the first grade of junior high school to third graders of high school, so it was hard enough to just keep up with them at first, but their dedication to football really taught me that strong teams always train with great discipline. They also encouraged us during tough training sessions and allowed us to grow as a team. I really wish to become a player like them, and I still have great respect for them.
――The team finished in third place this season.
MIURA We had so many injured players this season, and I had to fill in several positions, which was very hard to do and I experienced many difficult situations. It made me think about what I can do to help the team. There were also many new findings when I played a defensive role. Although the end result was not great, this season gave me a great learning experience.
――What did you work on while facing adversities?
MIURA I was not the best communicator on the team, but I tried to spend more time to communicate with each player and understand their perspectives. As a leader, I tried to understand everyone's though process and sought to maximise their strong points on the pitch.
――In 2021, the Tokyo Olympics will be held in the summer, while the WE League is scheduled to kick-off in the fall. What kind of a year are you envisioning?
MIURA I want to thrive at the Tokyo Olympics, so I will utilise the time effectively to prepare myself. I recently noticed that I am just totally in love with football. I will try not to forget that feeling and continue to strive to become a better player.
――I am sure that the players who will be participating in the U-18 Japan Women's Football Championship also loves to play football. Can you give them a message?
MIURA You will be able to experience top level matches at the national stage. I am sure each player will enter the tournament with different feelings and motivations, but I hope you will give your best efforts so that you will leave no regrets.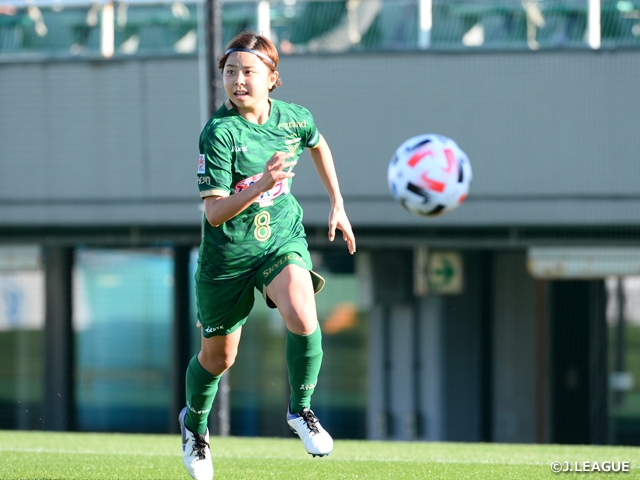 JFA 24th U-18 Japan Women's Football Championship
Tournament duration: Sun. 3 - Thu. 7 January 2021