NEWS
JFA 9th O-40 Japan Football Tournament to kick-off on 6 November
05 November 2021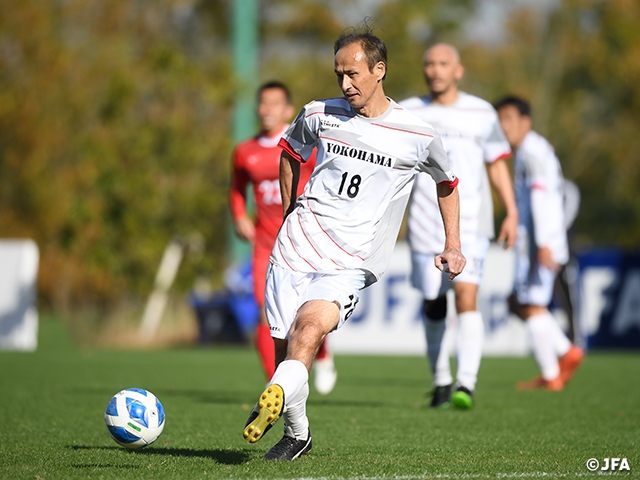 The JFA 9th O-40 Japan Football Tournament is scheduled to kick-off at Fujieda, Shizuoka on Saturday 6 November. 16 teams, including regional representatives from all over the country, will gather to compete for the title of Japan's best over-40 team.
To be eligible to participate, players must be born before 1 April 1982, and teams must be registered under the "Senior" category with Japan Football Association. Participating teams will be divided into four groups of four teams and play a round-robin league to compete for the top spot, who will advance to the knockout-style final round.
In last year's tournament, two of the four group leaders were decided by goal difference. One of which was decided by head-to-head record, after the top two teams were tied in points, goal difference, and total goals. The team who failed to make it through the group stage was Alfoot Azumino Senior (Hokushinetsu/Nagano). They are in Group D this year, which is also looking to be tight battle, as they are grouped with former champions Rashinban Club NAGOYA (Tokai/Aichi) and last year's semi-finalists FC Seibudai (Kanto 2/Saitama).
Hyogo SC (Kansai 2/Hyogo), who have reached the final in the recent two tournaments, will compete in Group B. Despite missing out on becoming the first ever back to back champions last year, the Hyogo side showed their dominance in the group stage by scoring 17 goals in three matches. They will compete with teams like former finalists, Hiroshima Forties (Chugoku/Hiroshima) for the group lead.
Group A features tournament regulars Fujieda FC (Host/Shizuoka) and Primeiro Fukushima Legend (Tohoku/Fukushima). The group also contains Hoshigamine FC (Kyushu1/Kagoshima), who was the only team to win against Yokohama Senior last year. Real Tokyo 40 (Kanto2/Tokyo) will be competing for the first time, but they have won the fiercely competitive Kanto region and have a good chance to make a breakthrough.
Group C's Izumo Purpose (Chugoku2/Shimane) will also make their tournament debut. They will compete against the semi-finalists of the 2018 tournament, Ossandole Sapporo 40 (Hokkaido), and teams consisting former professional players, Tonan Club (Kansai1/Nara) and Tokushima SFC (Shikoku2/Tokushima). We will see if the tournament debutant can bring new wind to the tournament.
Some are ex-professional players, some are teams of friends who played in the same high school, and some have started playing football after they started working. Please give a big shout out to the players and teams with different backgrounds as they pursue the national title.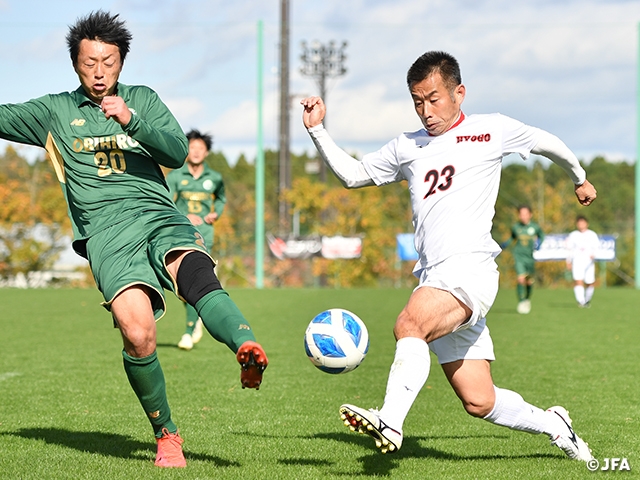 JFA 9th O-40 Japan Football Tournament
Date: Sat. 6 - Mon. 8 November 2021
Venue: Fujieda Sports Complex Park, Fujieda City Field