NEWS
The 29th All Japan High School Women's Football Championship to kick-off on 3 January
30 December 2020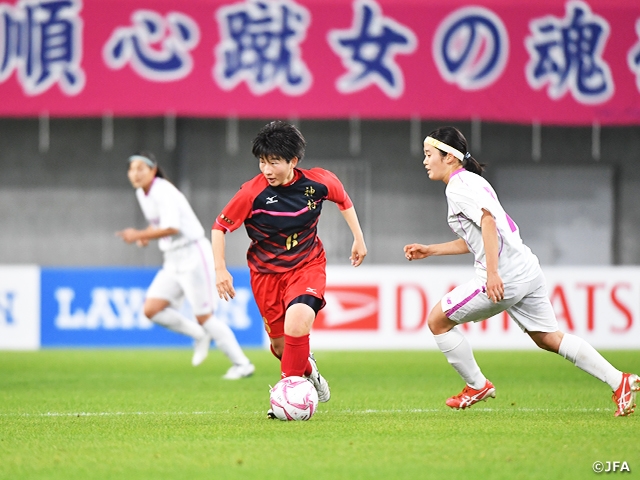 The 29th All Japan High School Women's Football Championship will kick off on Sunday 3 January.
The tournament will be held throughout Hyogo prefecture where 32 regional representatives will compete for the national title. The final will take place at Noevir Stadium Kobe on Sunday 10 January. The entire tournament will be played in a knockout format to determine the high school champion of women's football.
In the previous years, team captains from each team would participate in the drawing ceremony to determine the tournament brackets, but due to the on going pandemic, former members of the Nadeshiko Japan, Ms. ONO Shinobu and Ms. KAIHORI Ayumi, took the role as the drawers this year. As a result, the bracket with Daisho Gakuen High School (Kansai1/Osaka) featured three former champions, Seisa Kokusai High School Shonan (Kanto4/Kanagawa), Tokiwagi Gakuen High School (Tohoku3/Miyagi), and Hinomoto Gakuen High School (Kansai2/Hyogo), making the bracket the toughest block of the tournament.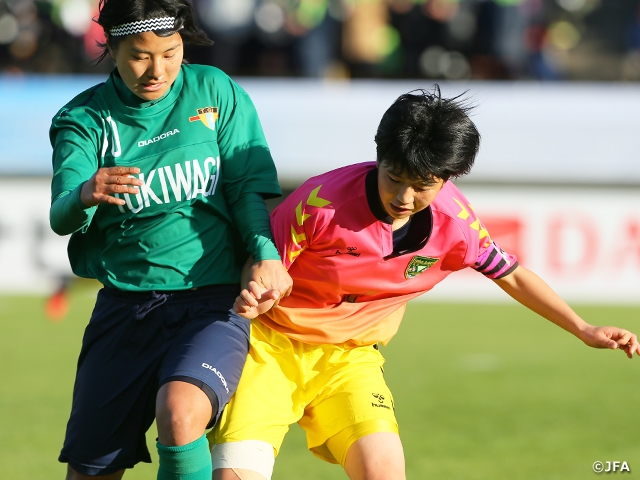 Several schools have won back to back titles in the past, and Hinomoto Gakuen is the last school to achieve the feat, as they went back to back in 2013 and 2014. This year, Fujieda Junshin High School (Tokai2/Shizuoka) will enter the tournament as the defending champion. Last year, YANASE Funa and MIYAMOTO Niina played in every match as a second grader, and they will certainly be the players to keep an eye on. They will face Hokkaido Otani Muroran High School (Hokkaido2) who has participated in this competition since the inaugural tournament. Another team who has participated in all 29 tournaments is Seiwa Gakuen High School (Tohoku1/Miyagi), who will square off against Kamimura Gakuen High School Iga (Tokai3/Mie) who is making their first tournament appearance since launching the team three years ago.
The fact that we are seeing less teams winning the title in successive years, shows that the overall competition level has increased over the years. In fact, two teams have claimed their first title in the past four tournaments. High school players have plenty of potential, and they are very much capable of improving over each match played at the national stage. With this year's Inter-High School Championships getting cancelled, it is not hard to imagine that many players would enter this tournament with extra motivation this year.
Messages from tournament OG Nadeshiko Players

KIKUCHI Maria (INAC Kobe Leonessa/Kamimura Gakuen High School)



NAGAE Ibuki (INAC Kobe Leonessa/Fujieda Junshin High School)

SHIBATA Hanae (Urawa Red Diamonds Ladies/Kamimura Gakuen High School)
MATSUBARA Arisa (Nojima Stella Kanagawa Sagamihara/Daisho Gakuen High School)

MICHIGAMI Ayaka (Iga FC Kunoichi Mie/Tokiwagi Gakuen High School)

UENO Mami (Ehime FC Ladies/Kamimura Gakuen High School)
The 29th All Japan High School Women's Football Championship
Tournament duration: Sun. 3 - Sun. 10 January 2021