NEWS
"To be glad we were playing football" Interview with YAMASHITA Ayaka - The 29th All Japan High School Women's Football Championship
24 December 2020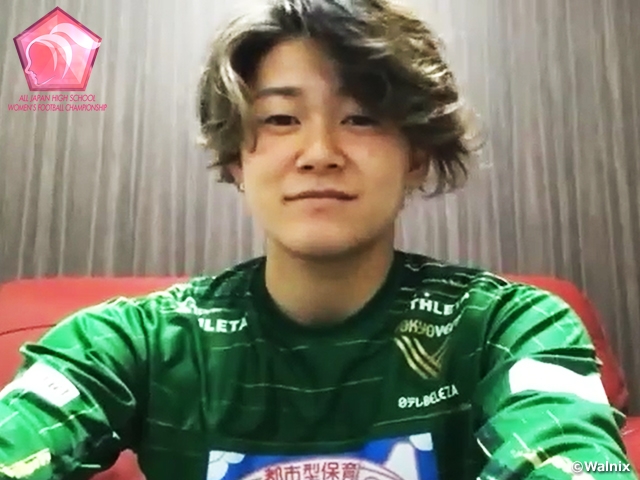 The 29th All Japan High School Women's Football Championship will kick-off on Sunday 3 January. Here we have conducted an interview with Nippon TV Tokyo Verdy Beleza's GK YAMASHITA Ayaka, who has played in the tournament, and asked about her episodes during high school.
Interview conducted online: 19 November 2020
――You entered Murata Girls' High School in 2011 and converted your position from FW to GK. Can you tell us the story behind that change?
YAMASHITA First of all, our class did not have a GK, secondly, I was not a starting player as a FW, and lastly, I was not good at running long distance, so GK coach ARITA Kazunari asked me if I wanted to try being a GK. At the time, I was planning on quitting football after high school, so I was not that serious about playing the sport in the first place.
――It did not take too long until you distinguished yourself as a GK?
YAMASHITA Coach Arita gave me GK trainings about three times a week. I did not mind learning new things and coach was good at complimenting people, so I improved pretty quickly. During my second year in high school, I entered the rookie's tournament as a GK, where we won the title after playing through PKs at the semi-finals and the final. I was able to stop the opponent's shot at the final to give our team the title and I felt like I found my place in the team, which allowed me to change my mentality.
――Did you ever imagine yourself being the starting GK for Nippon TV Tokyo Verdy Beleza and a member of the Nadeshiko Japan?
YAMASHITA At the time, I was envisioning myself quitting football after high school to get a regular job. However, during my second year in high school, I was called up to the Super Girls' Project in January, which was a training camp specialised for GK development and I was highly inspired by players like STAMBAUGH Hannah (INAC Kobe Leonessa) and ASANO Natsumi (Chifure AS Elfen Saitama) who were also at the camp. I was then selected into the U-19 Japan Women's National Team, which gave me the idea, "Maybe I have a future in this path." If I wasn't converted to a GK, I might have lived a totally different life.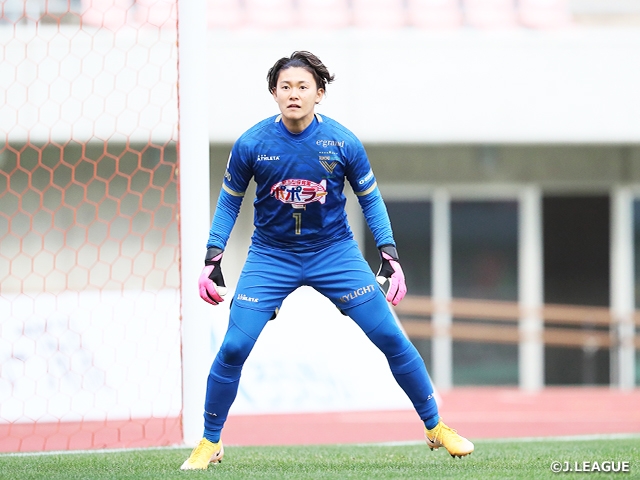 ――You played at the 20th and 21st edition of the All Japan High School Women's Football Championship.
YAMASHITA The former was during my first year in high school and I was just getting the offer to convert my position. I was cheering on my team nearby the bench thinking "GKs are pretty cool."
――In your second year in high school, you played in the 21st tournament as a GK and lost to Kamimura Gakuen 1-6 at the first round.
YAMASHITA I don't remember much. I was very nervous and felt a lot of pressure because it was the final competition for our senior players and many people from JFA and other people involved in football were watching. We lost to a much stronger opponent, but there were goals I could have saved.
――How did you mentally prepare for the tournament?
YAMASHITA I counted down the days until the tournament on my football notebook, like "X-days until the Championship." The more I wrote, the stronger my feeling became. Our school's OG, Ms. MARUYAMA Karina led the team to a strong result (finished third in 2000), and we wanted to follow her feat. We might have been overwhelmed by the whole tournament. (while laughing)
――What did you learn from your time in high school?
YAMASHITA Our team used to use a strategy where I deliver a long ball to the FW to build our attacks, but we depended too much on that strategy and I suffered a muscle strain. I regret that the injury lasted for a long time because I didn't treat it properly, and as a result, it had a negative effect on some of our important matches. From that experience, I learned that I have to express my opinions to the medical staffs and team doctors when I think I cannot carry on. During my three years in high school, I learned the importance to set my priorities and think about what is most important for me.
――With the Tokyo Olympics scheduled to be held next year and with the WE League kicking-off, what is your next goal?
YAMASHITA I want to win a medal at the Tokyo Olympics. We hope to showcase a performance that can revitalise the women's football scene and attract more people's attention to the WE League. Personally, I will turn 26 years old next year, so I would like to put more effort into things off the pitch.
――This year, high school students went through a difficult year with the pandemic. Please give a message to the players who will attend this tournament as a culmination of their high school career.
YAMASHITA There were times where we couldn't train for several days and it really made us realise that we were taking for granted of the usual lives we were living. We must not forget that we are able to play football because of the support of many people. We must also acknowledge that anything can happen in the future, which is something that could be said when we are playing on the pitch. I hope that you will focus on what you can do for the match and enjoy the moment so that you come to realise, "I am glad I played football."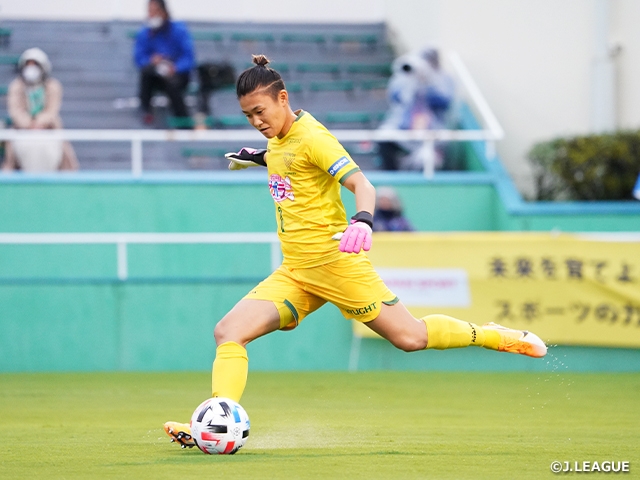 The 29th All Japan High School Women's Football Championship
Tournament duration: Sun. 3 - Sun. 10 January 2021