NEWS
The battle to decide the best women's team in Japan starts on Saturday 26 November! - Empress's Cup JFA 44th Japan Women's Football Championship
25 November 2022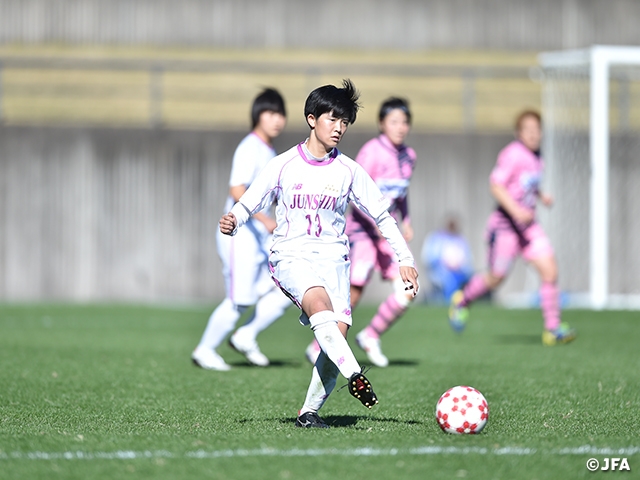 The Empress's Cup JFA 44th Japan Women's Football Championship is about to kick-off on Saturday 26 November. The tournament will feature 48 teams, including 11 teams from the WE League, 12 teams from the Nadeshiko League Division 1, and 25 teams representing nine regions, in a knockout format to decide the best women's football team in Japan.
Nine Nadeshiko League Division 1 teams and regional representatives will feature in the first round, which will take place on Saturday 26 and Sunday 27 at five venues, including Seihoku Park Ishinomaki and Axis Bird Stadium.
The semi-finalists of the previous tournament included Nippon TV Tokyo Verdy Menina, who entered the tournament from the first round, and Cerezo Osaka Sakai Ladies (Nadeshiko 1/Osaka), who entered from the second round. WE League teams will enter the competition from the fourth round on Saturday 17 and Sunday 18 December, and it will be interesting to see which Nadeshiko League teams and regional representative teams are left to take up the challenge.
The three teams making their first appearance in the tournament are Sapporo University Vista (Hokkaido 2), Tokai University (Kanto 5/Kanagawa) and Lily Wolf F Ishikawa (Hokushinetsu 1/Ishikawa). Out of the three teams, two will be facing a Nadeshiko League side, as Sapporo University will be up against Asahi Intecc Loveledge Nagoya (Nadeshiko 1/Aichi), and Lily Wolf will be up against Ehime FC Ladies (Nadeshiko 1/Ehime) in the first round.
Many student teams will compete in the first round. Toyo University (Kanto 1/Gunma), who came first in the fiercely contested Kanto qualifiers, will face Empress's Cup regulars Norddea Hokkaido (Hokkaido 1). Waseda University (Kanto 2/Tokyo), the second representative from the Kanto region, will take on Bunnys Gunma FC White Star (Nadeshiko 1/Gunma) for a place in the second round.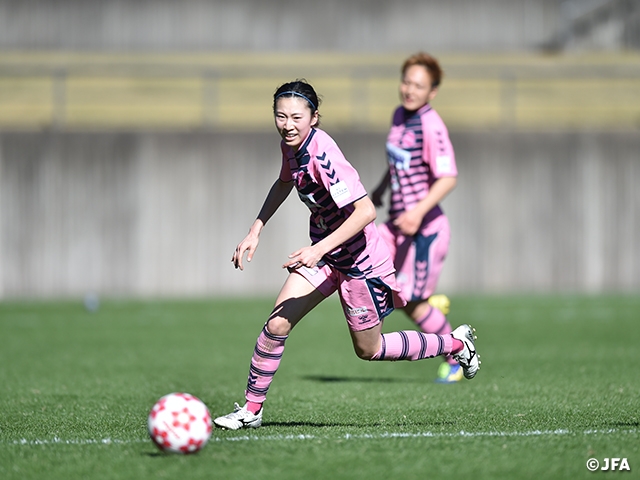 Expectations are also high for the high school powerhouses. Tokiwagi Gakuen High School (Tohoku 1/Miyagi) and FC Imabari Ladies (Shikoku 1/Ehime), Fujieda Junshin High School (Tokai 2/Shizuoka) and Fukuoka J. Anclas (Kyushu 3/Fukuoka) will face off against each other. Daisho Gakuen High School (Kansai 1/Osaka), winners of the 2022 Inter-High School Championships, will play Orca Kamogawa FC (Nadeshiko 1/Chiba).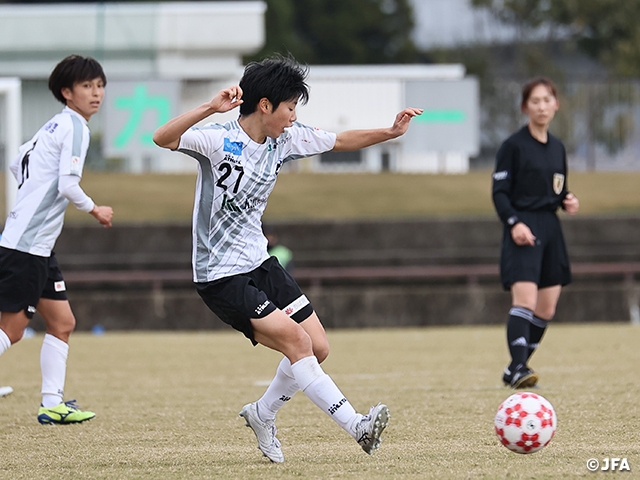 Cerezo Osaka Sakai, who created a stir in the last tournament, will clash with Hinomoto Gakuen High School (Kansai 2/ Hyogo) in the first round. Can Cerezo Osaka Sakai, who are set to join the WE League in the 2023-24 season, repeat their performance from last year to make a deep run?
Please stay tuned for the Empress's Cup, which is expected to be full of hotly contested matches from the first round.
Empress's Cup JFA 44th Japan Women's Football Championship
Tournament Duration: Sat. 26 November 2022 - Sat. 28 January 2023
【1st Round】Sat. 26, Sun. 27 November
【2nd Round】Sat. 3, Sun. 4 December
【3rd Round】Sat. 10, Sun. 11 December
【4th Round】Sat. 17, Sun. 18 December
【Quarterfinals】Sun. 15 January 2023
【Semi-Finals】Sun. 22 January 2023
【Final】Sun. 28 January 2023