NEWS
【Empress's Cup JFA 44th Japan Women's Football Championship】Interview with NAOMOTO Hikaru & SEIKE Kiko - "We treated each match as the final "
24 November 2022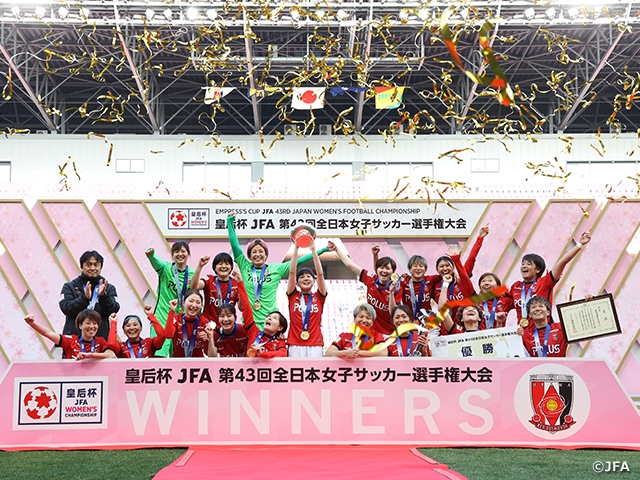 The Empress's Cup JFA 44th Japan Women's Football Championship kicks off on Saturday 26 November. Here we have interviewed NAOMOTO Hikaru and SEIKE Kiko of Mitsubishi Heavy Industries Urawa Reds Ladies, who won their first Empress's Cup title last year. We asked them about last year's tournament and their thoughts on this year's competition.
○This interview was conducted online on 7 November 2022.
――Firstly, let's take a look back at the previous tournament, which ended with Mitsubishi Heavy Industries Urawa Reds Ladies winning the Empress's Cup for the first time.
NAOMOTO Our first match was against Iga FC Kunoichi Mie (Nadeshiko 1/Mie) in the fourth round, and from there the team barely managed to win each match leading up to the final. In fact, except for the quarterfinal match against Sanfrecce Hiroshima Regina (2-0), all other matches were won by a single goal.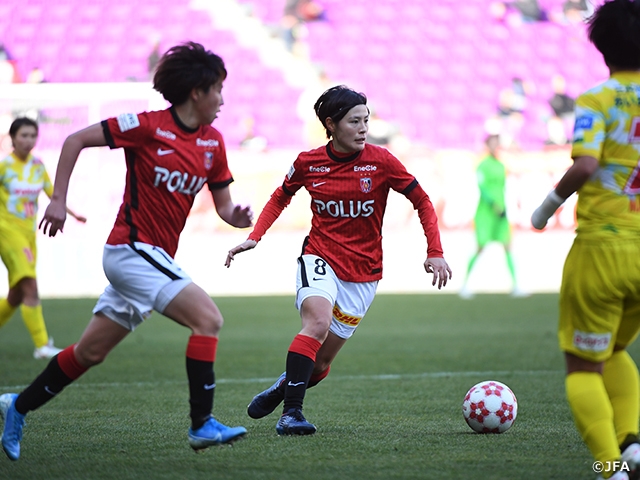 SEIKE In particular, Hiroshima and JEF United Ichihara Chiba Ladies, who we played in the final, were opponents we lost to in the first half of the WE League season. I don't necessarily think that we were being intimidate by them, but we had to play them in the Empress's Cup knowing that we had lost to them earlier in the season, so we treated each match as the final, which I think led us to winning the title.
――Including the Saitama Reinas FC era, the club has finished as runners-up in six occasions, making it that much meaningful to win their first title. Do you two remember what went through your mind?
NAOMOTO Our team was fully determined to win the title.
SEIKE Yeah, I remember feeling relieved rather than being happy when we reached the final.
NAOMOTO If we had gone to the final and finished as runners-up again, I think I would have been a bit depressed.
SEIKE I remember saying to each other, "Oh, thank God!"
――Entering this year's tournament as the defending champions, what kind of performance are you two hoping to display?
NAOMOTO I think Kiko is the fastest dribbler in Japan right now.
SEIKE You are joking.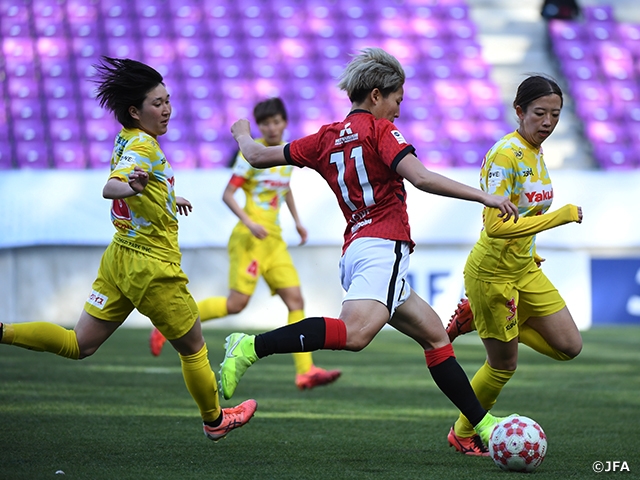 NAOMOTO I am serious. If we can make good use of Kiko's speed as a team, we will be in a great position to win the match, and it would be even better if she can score some goals.
SEIKE I consider Hikaru-san's set pieces to be a crucial component of our strategy. She has been scoring a lot of goals in our training sessions, and I believe that set pieces are an important part of the game, particularly in a knockout tournament like the Empress's Cup. This season, she has been delivering a lot of high-quality corner kicks to help the team score goals, but goals from free kicks can really change the dynamics of a match and also excite the crowd. That is why I am rooting for you Hikaru-san.
NAOMOTO That means that you will be getting the fouls to earn those free kicks?
SEIKE OK, I will try my best, but I think you can just earn them yourself.
――The Empress's Cup also features teams from the youth age group. Are there any memorable opponents you played against back then?
NAOMOTO When I played against ONO Shinobu-san (played for INAC Kobe Leonessa at the time), I was astonished by how fast she was. I remember trying to catch up with Ono-san while she was dribbling, but she kept pulling away from me. I think this was the first year after I joined Urawa.
SEIKE When I was younger, I didn't pay attention to other players any more than I do now, so I don't remember anyone in particular.
NAOMOTO You might not have noticed because you are that much faster than other players.
SEIKE I think I was too busy minding my own business.
NAOMOTO That sounds like Seike Kiko. She can get by any player, regardless of who she faces.
――Aiming to defend their title, Urawa will enter the tournament from the fourth round, where they will play AC Nagano Parceiro Ladies on Sunday 18 December.
SEIKE  Looking at the tournament table, I think this year's tournament will be tougher than the last one. I will fight hard in each match, so that I can score more goals as an individual and do my best to help the team gain momentum.
NAOMOTO We have conceded a lot of goals in the league, so we want to fix that first. I want to say that we are going to win back-to-back titles, but we are expecting all of our matches to be tight as last year. We will cherish each and every match in front of us and hope to achieve the best possible result at the end.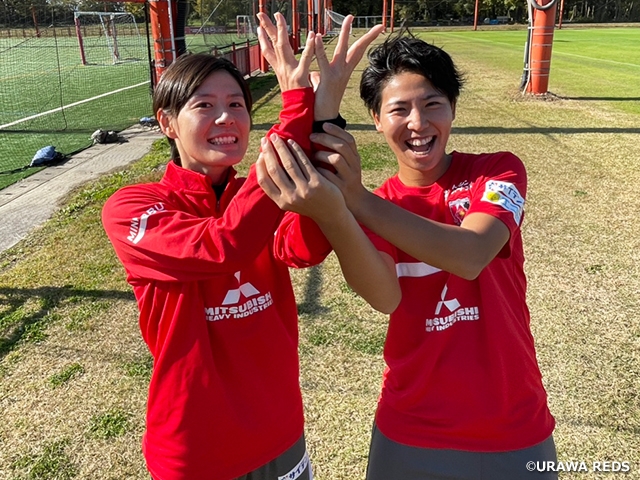 ※The full version of this interview is published in the tournament programme, which can be purchased at the match venues.
Empress's Cup JFA 44th Japan Women's Football Championship
Tournament Duration: Sat. 26 November 2022 - Sat. 28 January 2023
【1st Round】Sat. 26, Sun. 27 November
【2nd Round】Sat. 3, Sun. 4 December
【3rd Round】Sat. 10, Sun. 11 December
【4th Round】Sat. 17, Sun. 18 December
【Quarterfinals】Sun. 15 January 2023
【Semi-Finals】Sun. 22 January 2023
【Final】Sun. 28 January 2023