NEWS
Four fixtures between division 1 sides feature the Quarterfinals of the Empress's Cup JFA 42nd Japan Women's Football Championship
17 December 2020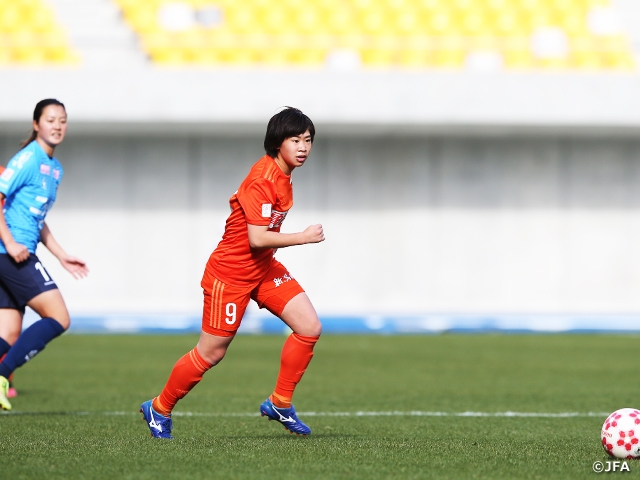 The quarterfinals of the Empress's Cup JFA 42nd Japan Women's Football Championship will take place on Saturday 19 and Sunday 20 December. With eight teams from the Nadeshiko League division 1 advancing through to the elite eight, intriguing fixtures awaits to determine this year's national champion.
The first quarterfinal fixture features a matchup between INAC Kobe Leonessa (Nadeshiko1/Hyogo) and Albirex Niigata Ladies (Nadeshiko1/Niigata). The two sides have faced each other at the Empress's Cup six times since 2008, including four finals (2011, 13, 15, 16), where the Kobe side has won all encounters. However, the two sides have won a match apiece in the head-to-head fixtures at the league this season, making this an intriguing rubber match between the two.
The second fixture will be played between two teams from the Kanto region, as Nippon TV Tokyo Verdy Beleza (Nadeshiko1/Tokyo), who has reached the Empress's Cup quarterfinals in 10 straight years, will face Nojima Stella Kanagawa Sagamihara (Nadeshiko1/Kanagawa). These two clubs have also shared a record of one win and one loss in their head-to-head fixtures at the league this season. The two have showcased close matches at the league, and it will be interesting to see who will take down the third and final match of the season.
The first fixture played on Sunday 20 December features the Nadeshiko League champion Urawa Red Diamonds Ladies (Nadeshiko1/Saitama), who will square off against JEF United Ichihara Chiba Ladies (Nadeshiko1/Chiba). Led by the league's top scorer SUGASAWA Yuika, the Urawa side has scored seven goals in the first two rounds and JEF United will seek to stop the league champion from taking the Empress's Cup title.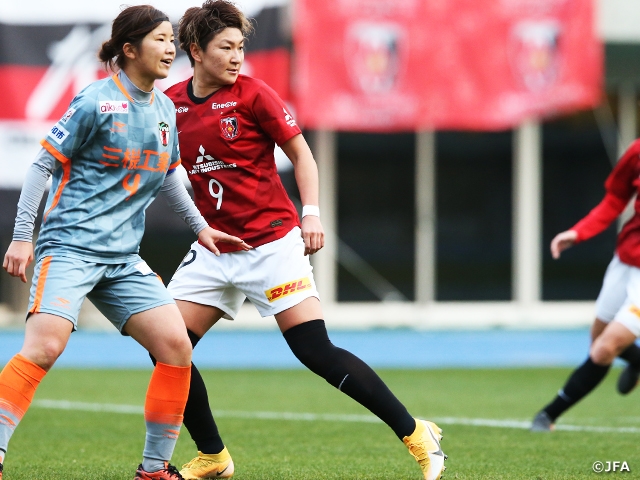 The final fixture of the weekend will be played between Mynavi Sendai Ladies (Nadeshiko1/Miyagi) and Cerezo Osaka Sakai Ladies (Nadeshiko1/Osaka) at Yurtec Stadium, which is the home stadium of Mynavi Sendai. For Cerezo Osaka Sakai, this is their first quarterfinal appearance, while the Sendai side has lost at the quarterfinals in the past three years. Although the Osaka side finished higher in the league, Mynavi Sendai has the edge in head-to-head matchups with a record of one win and one draw. Mynavi Sendai's striker, HAMADA Haruka, who is second only to Sugasawa in the league's top scorer ranking, has scored four goals in their two matches against Cerezo, and she will certainly play a key role in this match as well.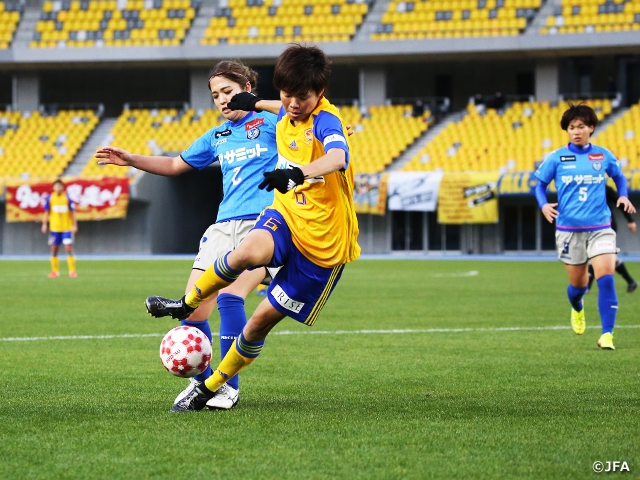 Two quarterfinal matches will be held at Kanseki Stadium Tochigi on Saturday 19 December and the other two will be played at Yurtec Stadium on Sunday 20. This year, the semi-finals and final will be held at Sanga Stadium by KYOCERA, making these quarterfinal matches the final fixtures held in eastern Japan.
Empress's Cup JFA 42nd Japan Women's Football Championship
Tournament Duration: Sat. 28 November - Tue. 29 December 2020
【1st Round】Sat. 28 / Sun. 29 November
【2nd Round】Sat. 5 / Sun. 6 December
【3rd Round】Sat. 12 / Sun. 13 December
【Quarterfinals】Sat. 19 / Sun. 20 December
【Semi-Finals】Thu. 24 December
【Final】Tue. 29 December