NEWS
"Winning the 100th tournament was a significant event in my football career" Interview with Mr. NAKAMURA Kengo - Emperor's Cup JFA 101st Japan Football Championship
26 October 2021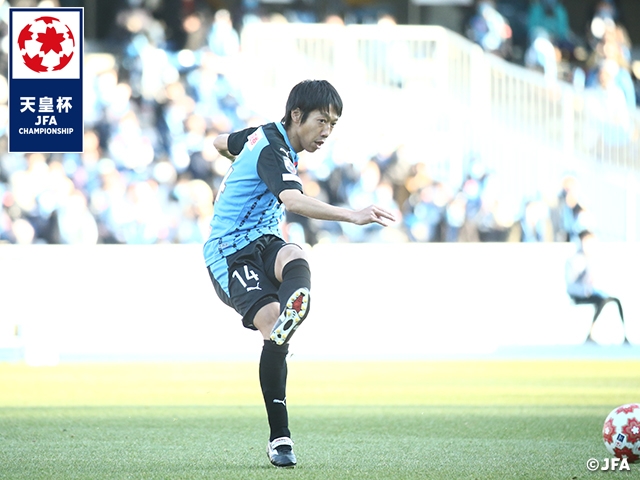 The quarterfinals of the Emperor's Cup JFA 101st Japan Football Championship will take place on Wednesday 27 October. Here we asked Mr. NAKAMURA Kengo (former player of Kawasaki Frontale), who finished his career as a player after the final of last year's tournament, about his memories of the Emperor's Cup and his expectations for this year's tournament.
Interview conducted online on 10 September 2021
――Is there a specific year that is memorable for you?
NAKAMURA I vividly remember the first time I played in the Emperor's Cup. We faced Juntendo University in the first round and Kunimi High School in the second round. We then faced Oita Trinita in the third round, before losing to JEF United Chiba, who was led by Mr. OSIM, at Kumamoto. That match turned out to be the last match for coach ISHIZAKI Nobuhiro, but I had to sit out of the match because of a fever I had on the day before. While I was trusted with a starting role, I remember letting my team down at the end.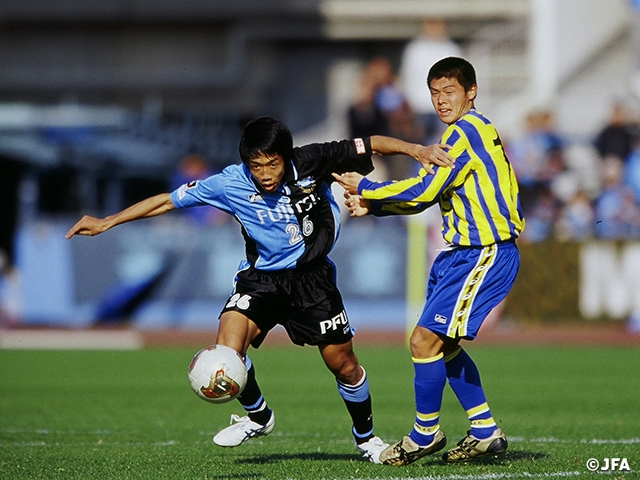 ――Looking back at last year's Emperor's Cup, the semi-final was your last match at Kawasaki Todoroki Stadium.
NAKAMURA I thought I had played my last match at Todoroki when we played a league match against Urawa Red Diamonds, in which I played 90 minutes and got an assist. Nevertheless, I am glad I was able to play my last match at Todoroki in a day game of the Emperor's Cup. There was a part of me that kept thinking, "I'll probably have another opportunity to play in Todoroki again," but after thinking about it, I realised that I would never play football here as an active player, which made me a bit emotional. I am glad my last match at Todoroki was an Emperor's Cup match.
――By winning the Emperor's Cup, you have won all the domestic titles. How do you feel about the significance of winning the Emperor's Cup?
NAKAMURA Winning the Emperor's Cup was a long-cherished dream for me. On 1 January 2017, we lost to Kashima Antlers at Suita City Football Stadium, and I believe that it was because of that loss that we were able to win the title. After suffering that bitter experience, coach ONIKI Toru took over, and the team became determined to win every tournament. In that sense, it was a long-held dream of the club as well. It just so happened that my retirement coincided with it, but I think that winning the title in the 100th anniversary tournament left a lasting impression on many people, and it was also a very significant event in my football career.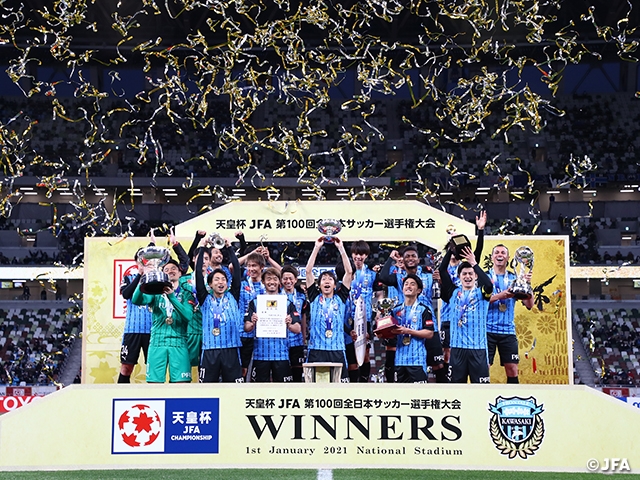 ――What are your expectations for this year's competition?
NAKAMURA Leading up to this point, there have already been some interesting matches, including wins by university teams and Japan Football League (JFL) teams. However, looking at the quarterfinalists, most of the teams are from J1 as usual. From here, some teams will have conflicts with other competitions, while some will have to turn their attention to their league matches, so it will be very interesting to see who will reach the semi-finals. Will Kawasaki F. defend their title, or will one of the teams stop them to earn their right to participate in the ACL? The schedule and matchup will have a major impact on the outcome, but I'm looking forward to seeing what kind of battles will unfold.
*The full interview is available in the tournament programme, which can be purchased at the tournament venue.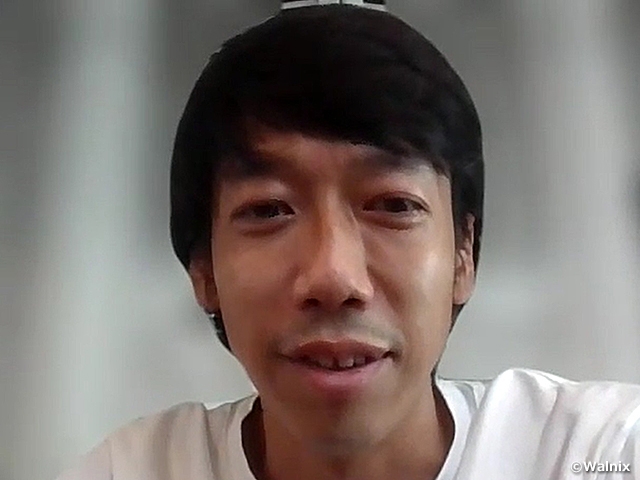 Emperor's Cup JFA 101st Japan Football Championship
【1st Round】Sat. 22, Sun. 23 May [Backup date: Mon. 24 May]
【2nd Round】Wed. 9, Wed. 16 June
【3rd Round】Wed. 7 July [Backup date: Wed. 14 July]
【Round of 16】Wed. 18 August [Backup date: Wed. 13 October]
【Quarterfinals】Wed. 27 October[Backup date: Wed. 17 November]