NEWS
Emperor's Cup Semi-Finals to take place on Saturday 21 December - The Emperor's Cup JFA 99th Japan Football Championship
17 December 2019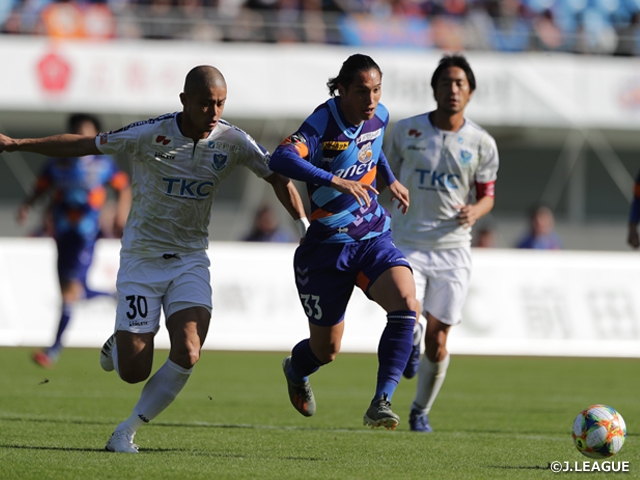 The Emperor's Cup JFA 99th Japan Football Championship semi-finals are about to take place on Saturday 21 December, where Vissel Kobe (J1) will clash against Shimizu S-Pulse (J1), while Kashima Antlers (J1)will face V-Varen Nagasaki (J2).
Despite failing to make their return to the J1, V-Varen Nagasaki is seeking to make history at the Emperor's Cup. At the quarterfinals, the Nagasaki side fought against their J2 rival Ventforet Kofu (J2), where both teams fought for their first semi-finals appearance at stake. With V-Varen Nagasaki scoring two goals within the first 14 minutes, the team went onto win the match 2-1 to earn their ticket to challenge the five-time champions Kashima Antlers.
Kashima will welcome the J2 side to their home stadium, after they clinched their spot against Honda FC (Shizuoka) in a close 1-0 victory. On Wednesday 11 December, coach OIWA Go has announced his resignation, which should give the players more motivation to win the title. Last year, Kashima has won both matches against Nagasaki at the J1. They will seek to make their first appearance at the Emperor's Cup final since 2016.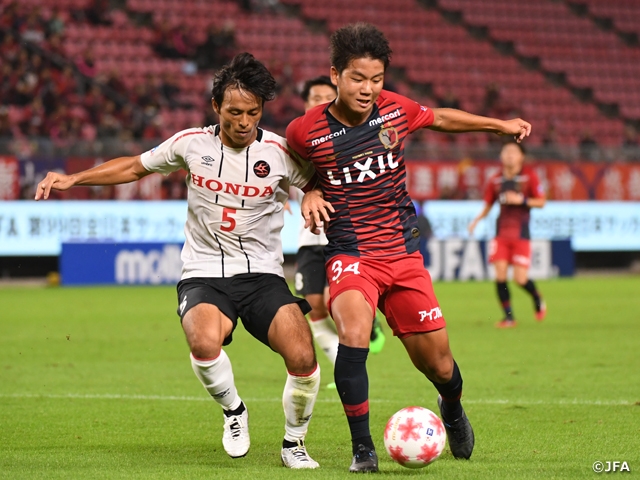 Shimizu S-Pulse's coach SHINODA Yoshiyuki has also announced his resignation at the end of this season. The team has won their final regular season match to avoid relegation from the J1, and their ace DOUGLAS finished in third place for the most goals scored this season at the J1. Shimizu have reached the semi-finals by winning numerous close matches, as all of their matches at this year's Emperor's Cup were won by a one goal lead. The team will seek to clinch their first Emperor's Cup final since 2010.
Vissel Kobe's David VILLA and NASU Daisuke have both announced their retirement following this Emperor's Cup. With the former Spain National Team striker, and veteran defender who played in the J.League for 18 years, both ending their career at this tournament, the team will certainly be motivated to send off the players by winning the title.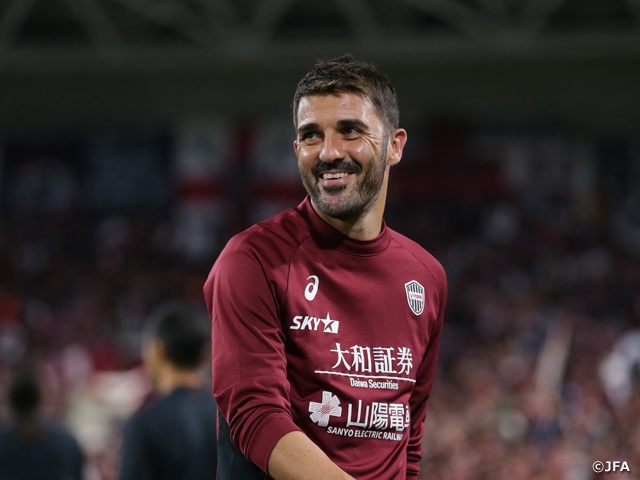 The New National Stadium was introduced to the media on Sunday 15 December and its opening event will take place on the same day as the Emperor's Cup semi-finals. With the Emperor's Cup final scheduled to take place at this new stadium, it will be interesting to see which two teams will show up on New Year's Day.
Emperor's Cup JFA 99th Japan Football Championship
【1st Round】Sat. 25, Sun. 26 May
【2nd Round】Wed. 3, Wed. 10 July
【3rd Round】Wed. 14 August
【Round of 16】Wed. 18 September
【Quarterfinals】Wed. 23 October
【Semi-final】Sat. 21 December
【Final】Wed. 1 January 2020