NEWS
Hosei University seeks to advance through Round of 16 at the 99th Emperor's Cup
11 September 2019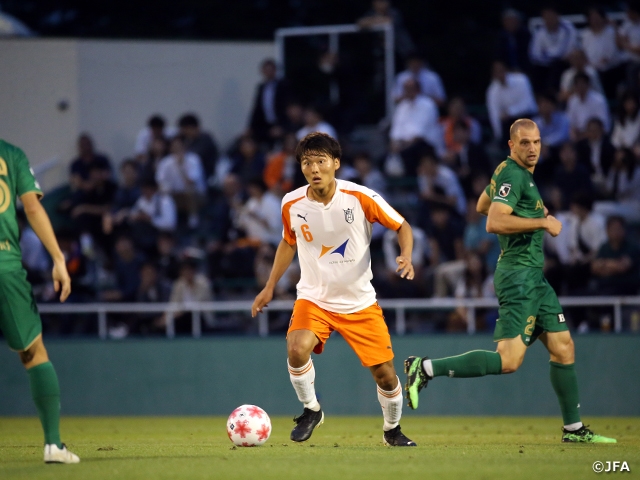 The round of 16 fixtures of the Emperor's Cup JFA 99th Japan Football Championship is scheduled to take place on Wednesday 18 and Wednesday 25 September.
As shown in their third round victory over the J1 side, Gamba Osaka, the seeded amateur, Hosei University, has shown great momentum in this tournament. Since the formation of the J.League in 1993, this was only the eighth time a university side had advanced to the round of 16, while none of the teams have advanced to the quarterfinals. Leading up to the round of 16, Hosei University has outrun their opponents while applying aggressive pressure to force turnovers, and the team has kept a clean sheet in all three matches. Following through with their style of football at the round of 16 may be the key to make history for Hosei University.
The J2 side, Ventforet Kofu, will be welcoming Hosei University to their home at the round of 16. Last year's quarterfinalist has made it back to the round of 16 by winning very close matches in their second and third round fixtures. The team is known for their resilience, as they have won through the round of 16 in overtime last year.
The road to the round of 16 was even tougher for the other J2 team, V-Varen Nagasaki. The team conceded the equaliser in the 89th minute and scored the game winner in the 120th minute to advance through the second round, while they played another 120 minutes before winning the third round in penalties. The team has been eliminated at the round of 16 three times in the past, losing by a single goal in all occasions. The Nagasaki side will see if the "fourth time's a charm" for them to advance to their first ever quarterfinals.
Honda FC (Shizuoka) is the only team left among the prefectural representatives. The Shizuoka side, who is currently leading the JFL, has shown a dominating performance leading to the round of 16, as they have won all three matches with a two goal lead. The team will carry their momentum to face the J1 side, Urawa Red Diamonds, to advance to their second quarterfinals in three years.
Among the 12 J1 clubs remaining, seven teams have won the Emperor's Cup title in the past, including last year's champion Urawa. Numbers of intriguing fixtures awaits at the round of 16 of this prestigious tournament.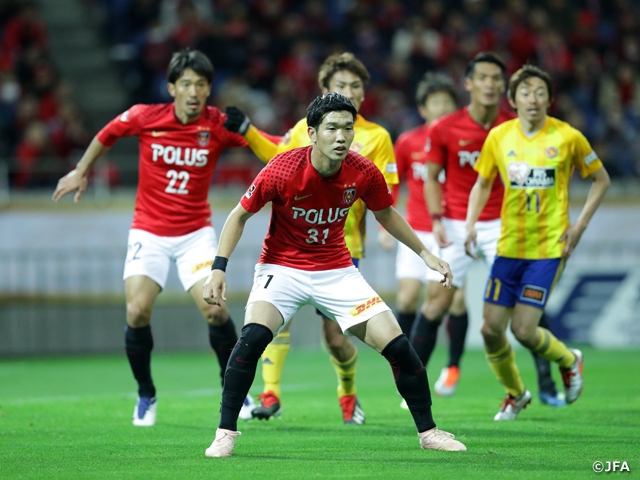 Emperor's Cup JFA 99th Japan Football Championship
【1st Round】Sat. 25, Sun. 26 May
【2nd Round】Wed. 3, Wed. 10 July
【3rd Round】Wed. 14 August
【Round of 16】Wed. 18 September
【Quarterfinals】Wed. 23 October
【Semi-final】Sat. 21 December
【Final】Wed. 1 January 2020