NEWS
From Pitches in Asia – Report from JFA Coaches/Instructors Vol. 63: MITA Michiteru, Head Coach of Northern Mariana Islands National Team/Technical Director
20 May 2022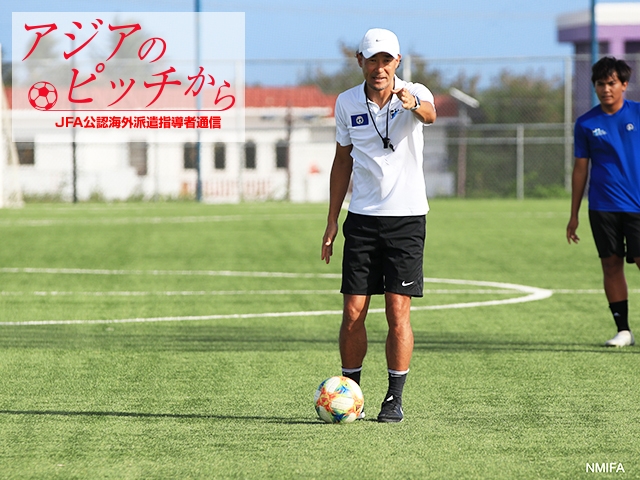 Football leagues of the Northern Mariana Islands
The Northern Mariana Islands is a commonwealth of the USA consisting of 14 islands with a population of just under 50,000. Due to the small population, how to increase the number of players is a major key to the development of football in the islands, and one of the measures to increase the number of players is the operation of inter-club football leagues. We currently have youth leagues ranging from U-6 to U-16, and women's and men's leagues for players aged 16 and over.
Youth leagues supporting club culture
The most promising aspect of the Northern Mariana Islands football environment is the presence of youth leagues. There are currently seven clubs, with an established environment for regular matches, and respective age categories for both men and women. Leagues for U-8 to U-12 are five-a-side leagues that are played recreationally, whereas leagues starting at U-13 are eight-a-side leagues that are played with results. Because clubs can choose which leagues they want to participate in, they can register to compete at different levels based on their needs. League matches are held every Saturday during a three-month spring season and a three-month autumn season. It is a small football community, so I have had the pleasure of witnessing the growth of players who joined the youth league from U-8, when I first arrived in 2017, that are now part of the national team.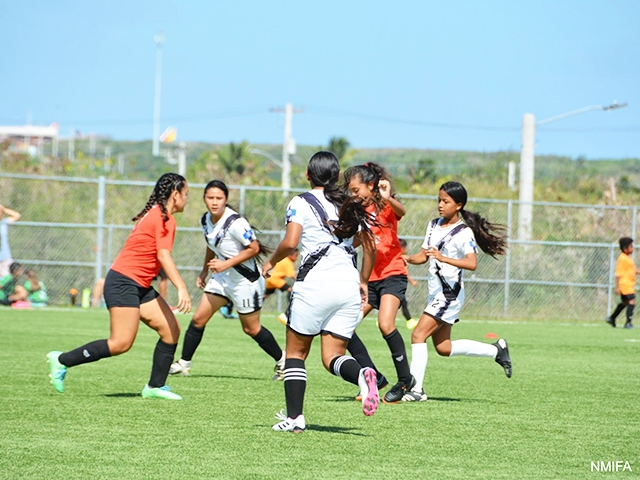 Women's and men's leagues for players aged 16 and over
There has been a significant development in the women's league over the past year. To allow women with no previous football experience to join the league for the first time and enjoy the game, the league categories are now divided by experience and skill level rather than by age. There is a five-a-side "Beginner League" for players with less than three years of experience or limited mobility and skills, an eight-a-side "Intermediate League" for players with more than three years of experience and fundamental skills, and an eleven-a-side "Premier League" for players who have played for or currently play for the women's national team. There has been a 20 percent increase in the number of new members since we set up the new categories. Being able to categorise players according to their skill level is a unique idea that can only be implemented in a small island where everyone knows each other.
The men's league is divided into Division A and Division B. Team participation in the league is on a voluntary basis, so it is up to the club to decide which division they wish to play in. The concept for Division A is "Competitive," whereas B is "Recreational," with matches played in 45-minute halves for A and 35-minute halves for B. The regulations create differences in the level of competition between the two divisions. For example, players on the national team for their respective age group must play in Division A, while each division has its own rules on substitutions. I think it would be the other way round in Japan, but in the Northern Mariana Islands, Division B is more popular, as there are now five teams in Division A and eight teams in Division B. Because there are fewer players registered in division A, I also have to play at times.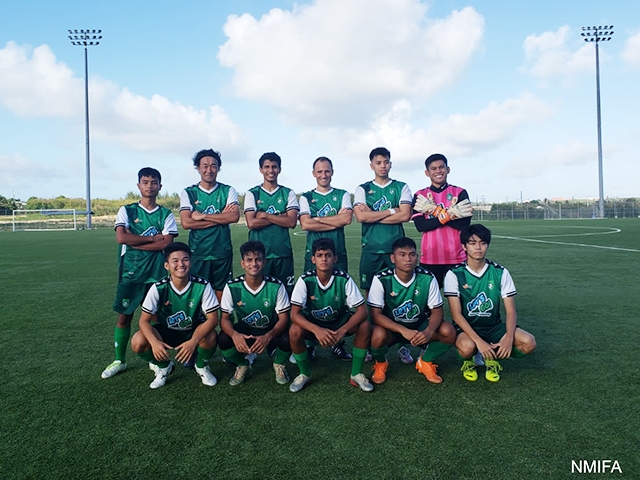 From Fun to Serious Fun
Currently, the "Masters League" is being piloted on a short-term basis. We are working to create an environment in which all people can enjoy football at various levels throughout their lives and to increase the overall number of people playing the game. The foundations of "Fun" football are gradually starting to spread, and concurrently, we are working to revise the environment and league system in order to facilitate and convey the joy of "Serious Fun" football.