NEWS
Beleza and Albirex Niigata, INAC Kobe and Elfen Saitama clash for a place in the final! - Empress's Cup JFA 44th Japan Women's Football Championship
19 January 2023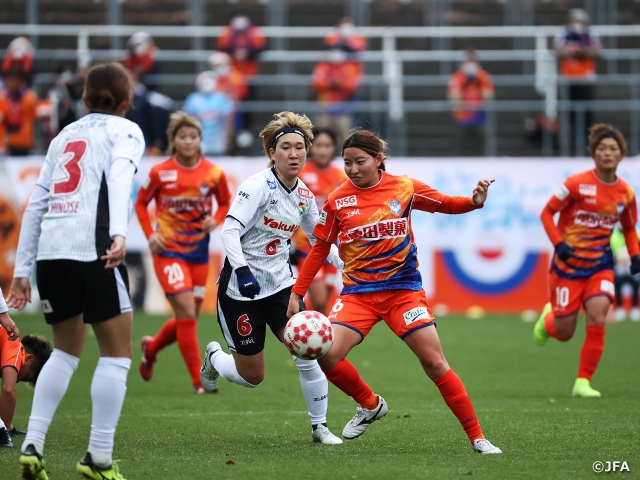 The semi-finals of the Empress's Cup JFA 44th Japan Women's Football Championship will be held on Sunday 22 January at Sanga Stadium by KYOCERA in Kyoto.
The first match will feature Nippon TV Tokyo Verdy Beleza (WE/Tokyo) and Albirex Niigata Ladies (WE/Niigata). Beleza reached the semi-finals by defeating Sanfrecce Hiroshima Regina (WE/Hiroshima) in the quarterfinals, thanks to the brace of UEKI Riko.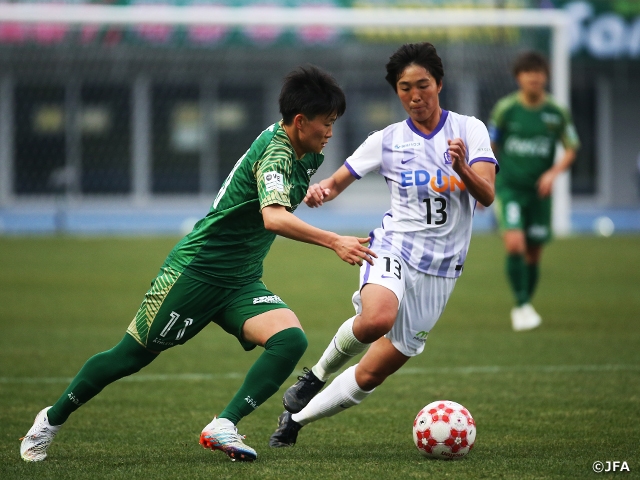 Albirex Niigata, on the other hand, won the "Orange Derby" against Omiya Ardija Ventus (WE/Saitama), courtesy of a late goal scored by MICHIGAMI Ayaka during additional time in the second half. Albirex Niigata have reached the final on four occasions, starting with the 33rd Empress's Cup (2011), but have finished as runners-up on each occasion. They will take on Beleza, who boast the most titles won in the competition, in their bid for their first Empress's Cup title. The two sides met in the opening fixture of the WE League on Saturday 22 October, with Beleza winning thanks to a goal from FUJINO Aoba.
INAC Kobe Leonessa (WE/Hyogo) reached the semi-finals by defeating the defending champions Mitsubishi Heavy Industries Urawa Reds Ladies (WE/Saitama) in the quarterfinals. A pair of goals scored by NARUMIYA Yui in the first half propelled INAC Kobe to a 2-1 victory.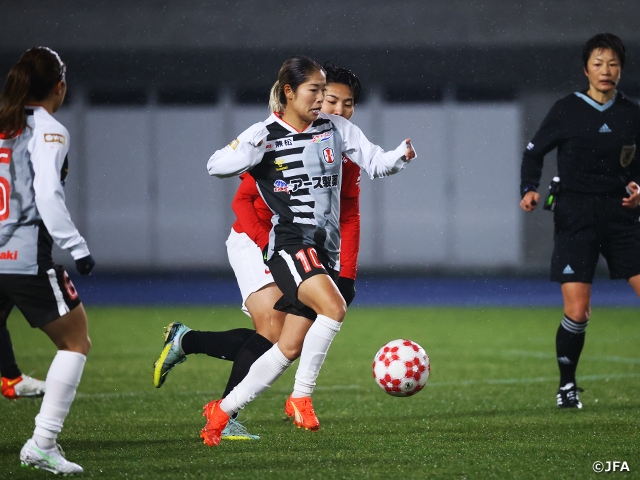 They will be facing Chifure AS Elfen Saitama (WE/Saitama), who edged Nojima Stella Kanagawa Sagamihara (WE/Kanagawa) 2-0 in the quarterfinals. Elfen Saitama experienced a disappointing season last year when they finished last in the inaugural season of the WE League. This season, the team has managed to climb up to seventh place in the league, and a breakthrough in the Empress's Cup could give them a boost for their league campaign. Elfen Saitama is also the only team out of the four semi-finalists who have never reached the final. It will be interesting to see if they can make history by defeating the league leaders, INAC Kobe.
The Empress's Cup, which started last November, has just three matches left to be played. Will Beleza and INAC Kobe advance to the final to reclaim their throne, or will Albirex Niigata and Elfen Saitama make a case to become the new queens? Please keep an eye on the tournament as it enters its final stages.
Empress's Cup JFA 44th Japan Women's Football Championship
Tournament Duration: Sat. 26 November 2022 - Sat. 28 January 2023
【1st Round】Sat. 26, Sun. 27 November
【2nd Round】Sat. 3, Sun. 4 December
【3rd Round】Sat. 10, Sun. 11 December
【4th Round】Sat. 17, Sun. 18 December
【Quarterfinals】Sun. 15 January 2023
【Semi-Finals】Sun. 22 January 2023
【Final】Sun. 28 January 2023