NEWS
JFA 16th O-70 Japan Football Tournament kicks-off on 18 June
17 June 2022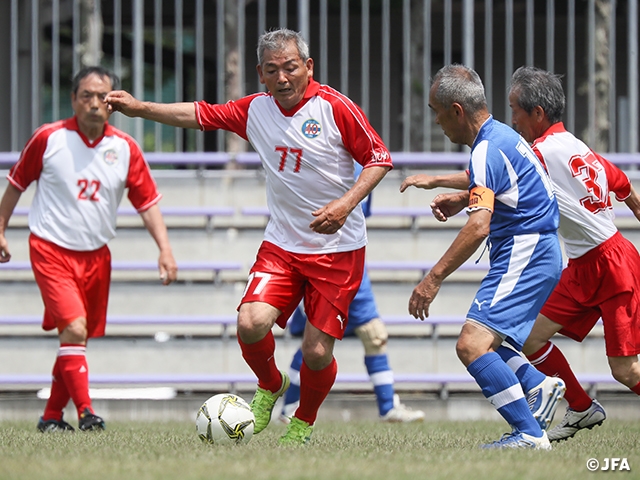 The JFA 16th O-70 Japan Football Tournament will be held from Saturday 18 to Monday 20 June in Matsuyama, Ehime Prefecture. As with the O-60 Japan Football Tournament, this is the first time the event has been held in three years due to the spread of COVID-19.
While the 2019 tournament was an "Open Tournament," this year's tournament will be the first to be held under the title "Japan Football Tournament," to determine the inaugural national champions of the O-70 category.
Twelve teams selected from nine regional football associations will take part in the tournament, where the teams will be divided into three groups of four teams to compete in a round-robin group stage. The top team from each group, plus the team with the best record among the runners-up, will advance to the final round.
In Group A, Athletic Club Chiba (Kanto1/Chiba) is likely to lead the group after finishing first in their group at the 2019 competition. The group also includes Ehime Shijyukara FC (Ehime), representing the host city, Hiroshima Prefecture Senior 70 Joint Team (Chugoku/Hiroshima) and Hyogo Prefecture 70 Select Team (Kansai/Hyogo).
Group B will be contested by Hakodate Shijyukara 70 (Hokkaido1), a club founded over 50 years ago, Iwate 70 (Tohoku/Iwate), making their third appearance at the national competition, Toyama Prefecture 70 Select Team (Hokushinetsu2/Toyama), making their first appearance, and Kochi Showa OB-Kai SC (Shikoku/Kochi), making their fifth appearance.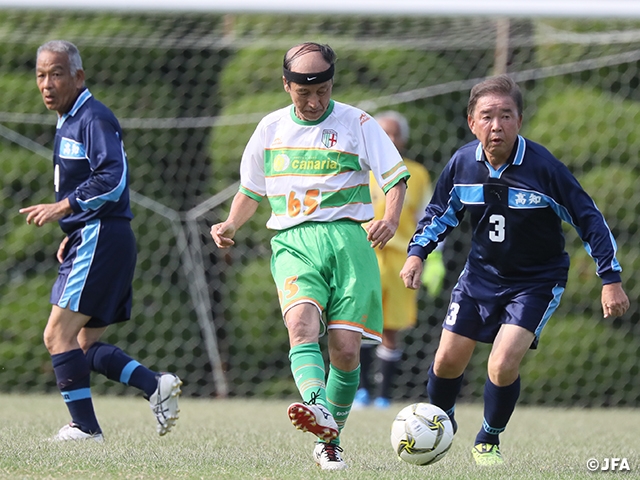 In Group C, Shizuoka Prefecture Select Team O-70 (Tokai/Shizuoka), who came first in their group at the last tournament by showing outstanding attacking power with 11 goals in three matches, are in the group. Shizuoka Select Team have also achieved great results in other senior competitions at the O-50 and O-60 categories and will be looking to claim their first national title.
This year's competition brings together a variety of teams, including regular teams with proven track records and teams competing in their first national competition. Which team will be crowned as the first O-70 national champions? Please stay tuned to find out how the tournament unfolds.