NEWS
JFA 20th O-50 Japan Football Tournament to kick-off on 27 November in Tochigi
26 November 2021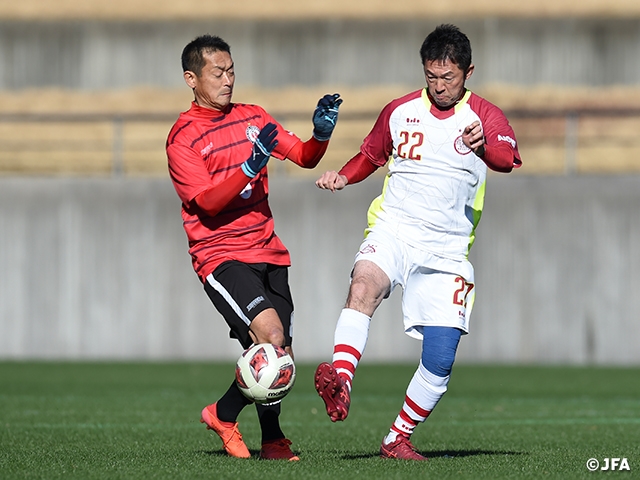 The JFA 20th O-50 Japan Football Tournament is scheduled to kick-off on Saturday 27 November. This year, the tournament will take place in Utsunomiya, Tochigi, for three days to determine the national champions of the over-50 category.
Due to the spread of COVID-19, the tournament was rescheduled from its original date in June for the second year in a row, but it is on track to be held in Utsunomiya as scheduled. Players participating in this event must be born before 1 April 1972. This year's national champion of the JFA "Senior" category will be determined through this tournament.
16 teams advancing through the regional qualifiers will compete in this three day event. Teams are divided into four groups, where they compete in a round robin group stage, and the top teams from each group will play in the knockout stage to determine the champion.
Earlier this month, the JFA 9th O-40 Japan Football Tournament took place, where FC Funabashi was crowned as the national champions of the over-40 category for the first time. Now it is time for their "big brother," FC Funabashi 50 (Kanto2/Chiba), to go after the over-50 title.
FC Funabashi 50 will compete in Group D, with Hyogo SC (Kansai 2/Hyogo) and Alfoot Azumino Senior (Hokushinetsu1/Nagano), who also had their "little brother" compete in the over-40 tournament. Especially for Hyogo SC, who saw their over-40 team getting beaten by FC Funabashi at the group stage, they will be seeking to have their payback in this tournament.
Group C also features teams who had their brothers play in the over-40 tournament, such as Fujieda FC (Tokai1/Shizuoka) and Hiroshima Forties (Chugoku/Hiroshima). The two will be joined by Yamanashi Masters/legend (Kanto3/Yamanashi) and Kumamoto Higo Senior (Kyushu2/Kumamoto), who made their return to the national stage for the first time in two years.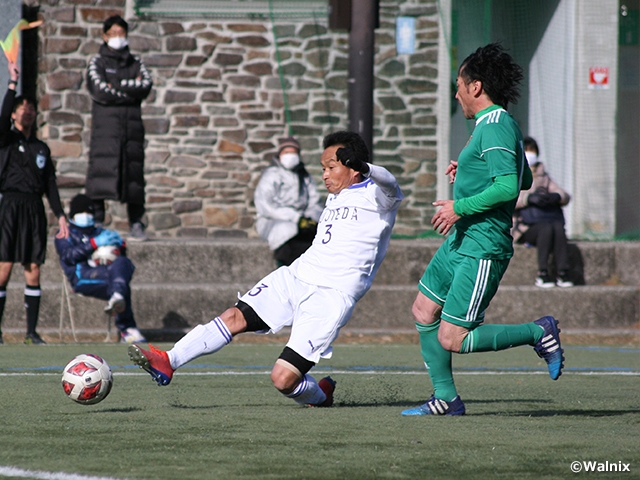 Fukuoka Tobiume Senior SC (Kyushu1/Fukuoka), who have reached the final in three of the past five tournaments, were placed in Group B. They will be competing against Shijukara Club Tokyo 50 (Kanto1/Tokyo), Marysol Matsushima Tac 50 (Tohoku/Miyagi), and Gifu kawasaki FC (Tokai2/Gifu), who are all forces to be reckoned with.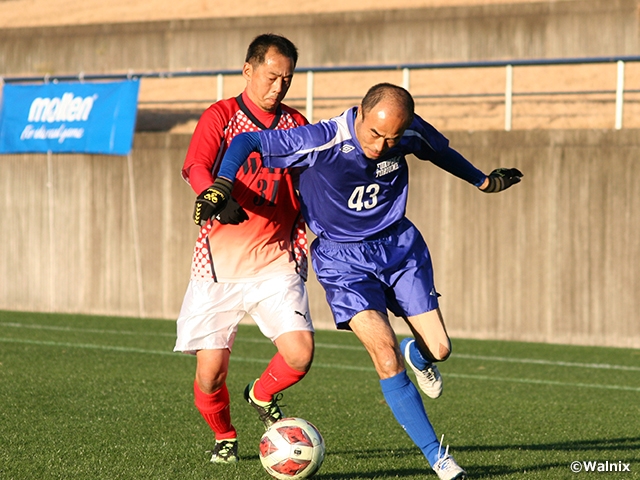 In Group A, Nicols FC Senior (Kansai1/Osaka) made their return to the national stage for the first time in three years. They will square off against the host qualifiers, Tochigi Kyoin Masters (Host/Tochigi) at Kanseki Stadium Tochigi, a stadium newly built two years ago. The two will be joined by Tomiichi Fujinokai (Hokushinetsu2/Toyama) and Tokushima SFC (Shikoku/Tokushima) in the group stage.
The level of senior football has risen each year, and we are expecting a heated and intense competition from start to end at this year's O-50 Japan Football Tournament.

Tournament Dates: Sat. 27 - Mon. 29 November 2021
Tournament Site: Utsunomiya, Tochigi