NEWS
Vissel Kobe win over Shimizu S-Pulse to reach first ever Emperor's Cup Final - The Emperor's Cup JFA 99th Japan Football Championship
22 December 2019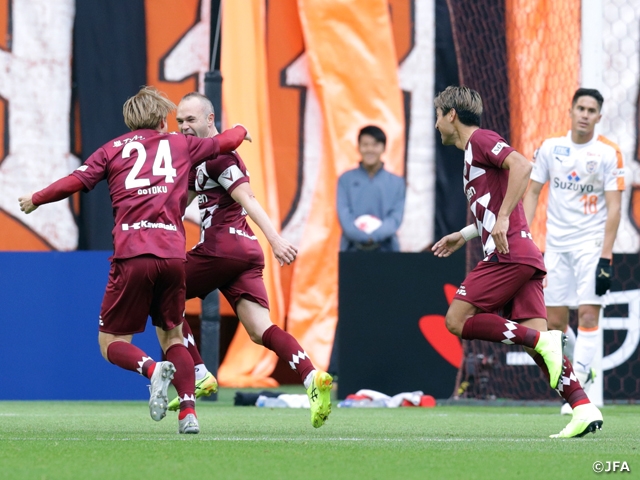 On Saturday 21 December, Vissel Kobe faced Shimizu S-Pulse at the semi-finals of the Emperor's Cup JFA 99th Japan Football Championship, where they won 3-1 to reach their first ever Emperor's Cup final. Andres INIESTA led the Kobe offence and scored the opening goal, as the former Spanish international mentioned after the game, "I feel blessed. This match was not won by an individual effort but won by a total team effort."
The opening goal came in the 13th minute, when Iniesta struck a sharp shot from the outside of the box that pierced the right hand corner of the Shimizu goal. With Kobe gaining momentum from this goal, TANAKA Junya converted a cross sent by SAKAI Gotoku to double the lead in the 33rd minute.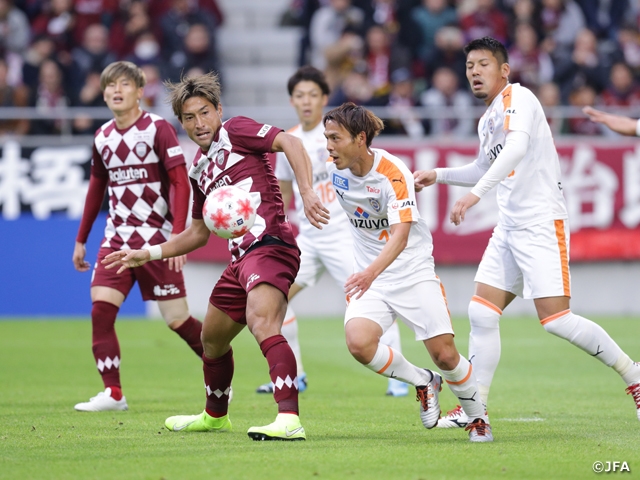 In defence, Kobe's goalkeeper IIKURA Hiroki showcased a spectacular performance, as he made numbers of big saves against the Shimizu offence, including the superb save made in the 69th minute, when he stopped the shot taken by DOUGLAS. This save turned out to be a crucial play, as FURUHASHI Kyogo scored the team's third goal just moments after Iikura's shot block.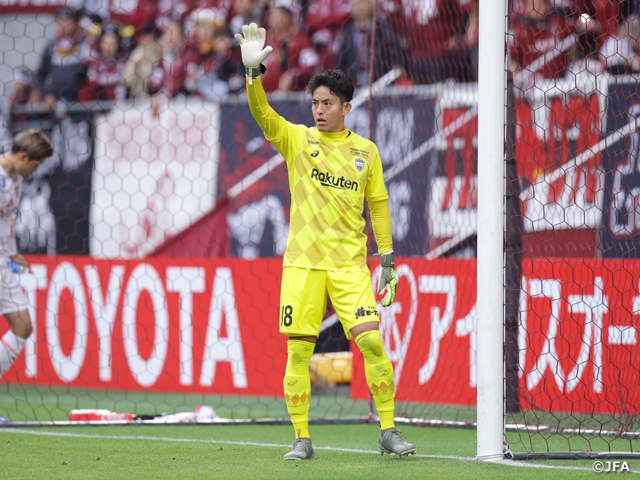 After mesmerising the home crowd at Noevir Stadium Kobe, Iniesta shared his aspiration ahead of the Emperor's Cup final, "We hope to win the final and bring joy to everyone."。
Coaches and Players' Comments
Thorsten FINK, Coach (Vissel Kobe)
We did not showcase a great performance today, but we did just enough to win the match. This is a positive result for the club and the city of Kobe, and I am very happy for our supporters. I am glad that we were able to accomplish our goal of reaching the final. However, we are not satisfied with our overall performance, so we hope to make the necessary adjustments ahead of the final. (Goalkeeper Iikura Hiroki) Really showed that he is an experienced player. The match could have been tied at 2-2 without his save, so I am very grateful for Hiroki's performance.
MF #8 Andres INIESTA (Vissel Kobe)
The club has taken a great step forward to win a historic title, and we are very happy for this result. Everyone was highly motivated, and we all want to see David VILLA play at the final stage of this tournament. We are expecting a tough match, but we will give our best efforts to win the title. The team was able to experience a very difficult match, but we managed to work together as a team to overcome the challenge. We will continue to work hard ahead of our next match.
SHINODA Yoshiyuki, Coach (Shimizu S-Pulse)
This is a very disappointing loss. Although there were times where we managed to contain Kobe's strengths, we gave up multiple goals to make it a tough match for us. (Following the match) I started off by sharing my gratitude towards my players, especially because we had a very tough season. We had to crawl back up from the bottom, but everybody remained positive throughout the season. I also told them that we must not forget this bitterness and think of ways to improve ourselves to reach the final.
MF #6 TAKEUCHI Ryo (Shimizu S-Pulse)
Our plan was to keep the match scoreless. We weren't necessarily overwhelmed by our opponent's offence, so we just had to play solid defence to create a positive rhythm for our offence. We really wanted to showcase a positive performance for our supporters, who went out of their ways to watch our games regardless of the location. We came long ways to reach this point, so we really wanted to play another match (at the final) for our supporters.
Emperor's Cup JFA 99th Japan Football Championship
【1st Round】Sat. 25, Sun. 26 May
【2nd Round】Wed. 3, Wed. 10 July
【3rd Round】Wed. 14 August
【Round of 16】Wed. 18 September
【Quarterfinals】Wed. 23 October
【Semi-final】Sat. 21 December
【Final】Wed. 1 January 2020