NEWS
J1 Champion and Runners-up will feature the Semi-Finals at the Emperor's Cup JFA 100th Japan Football Championship
25 December 2020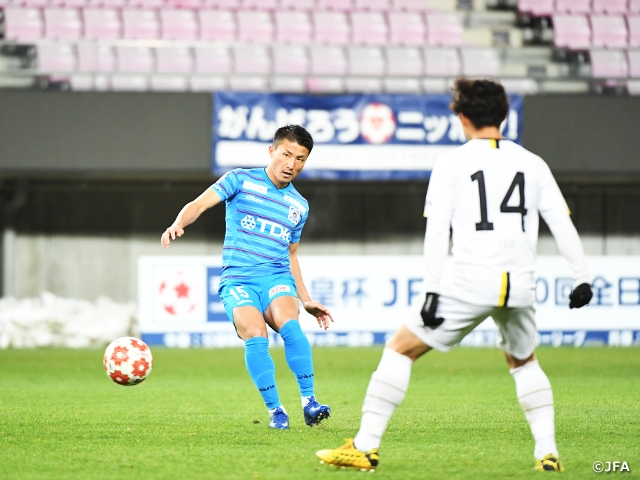 The Emperor's Cup JFA 100th Japan Football Championship semi-finals will take place on Sunday 27 December.
Despite incorporating a unique format this year, the final four teams are now set to play at the semi-finals. The fixtures will feature this season's champions of J1, J2, J3, and the runners-up of J1.
After clinching the J1 title with the fewest matches played in J.League history, Kawasaki Frontale will square off against the J3 champion Blaublitz Akita. In their 3-1 victory over Fukuyama City FC (Hiroshima) at the quarterfinals, Blaublitz Akita showcased their efficiency, as they struck only one shot in the second half, which was the FK scored by EGUCHI Nao. The Akita side has conceded just 18 goals in 34 matches played at J3 this season, showcasing their solid defence. The team has only lost three matches this season, and hope to boost their momentum before entering J2 next season.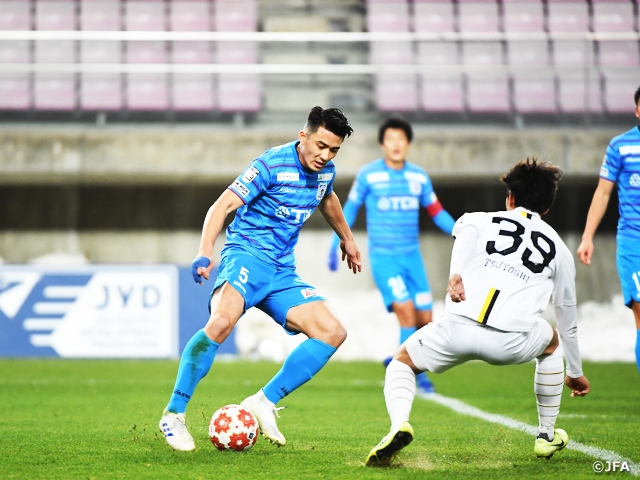 Kawasaki has also finished the season with just three losses this season, but what stands out the most is their 88 goals scored in 34 matches. The team has dominated the J1 with their attack-minded football, and they will certainly try to finish the season on a high note. The fixture between the nation's top offensive and defensive teams will certainly be an enticing match to keep an eye on.
The other fixture will feature J1's runners-up Gamba Osaka and the J2 champion Tokushima Vortis. The Tokushima side has won their first ever J2 title to clinch their second season at the J1. Their coach, Ricardo RODRIGUEZ is set to leave the club following this season, and the team will seek to send off their coach by winning the Emperor's Cup title.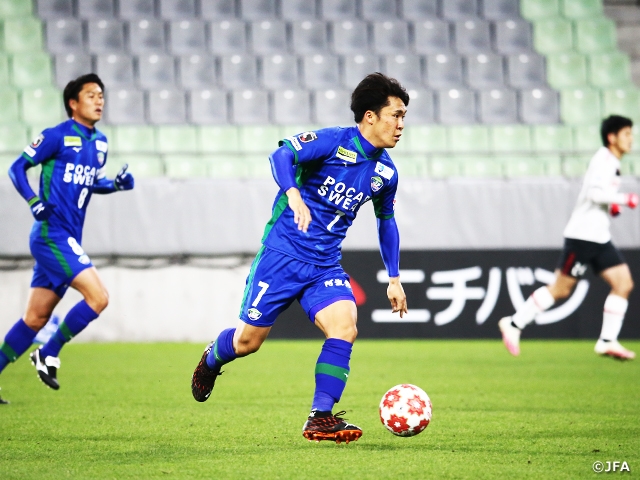 At the quarterfinals, Tokushima took fewer shots than their opponent Honda FC (Amateur seed) but managed to win the match 3-0. Combined with their game management, SUZUKI Tokuma scored a brace to give the Tokushima side an extra boost ahead of the semi-finals and their new season at the J1.
For Gamba Osaka, this will be a match they cannot afford to lose, as they will be facing the newest addition to the J1 next season. The team will also try to redeem themselves from their 0-2 loss against Hosei University (Amateur seed) at the third round of last year's Emperor's Cup. Carrying momentum from the regular season, Gamba Osaka will seek to win their first Emperor's Cup title since 2015.
Who will win their ticket to the final held on New Year's Day? Stay tuned for more exciting action at the Emperor's Cup.

【1st Round】Wed. 16 September
【2nd Round】Wed. 23, Wed. 30 September
【3rd Round】Wed. 28 October, Wed. 11 November
【4th Round】Sat. 12, Sun. 13 December
【Round of 16】Sun. 20 December
【Quarterfinals】Wed. 23 December
【Semi-final】Sun. 27 December
【Final】Fri. 1 January 2021