NEWS
Nadeshiko Japan shuts out the media to prepare ahead of the round of 16 match against Netherlands at the FIFA Women's World Cup France 2019
24 June 2019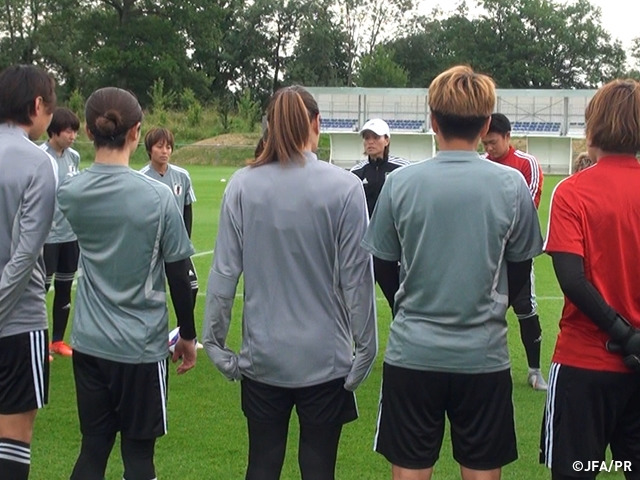 On Sunday 23 June, the Nadeshiko Japan (Japan Women's National Team) held a training session to prepare ahead of their match in the round of 16 against the Netherlands Women's National Team at the FIFA Women's World Cup France 2019.
The team utilised their option to completely shutout the media for this training session, as the players devoted their time on the field to prepare themselves for the big match against the Netherlands.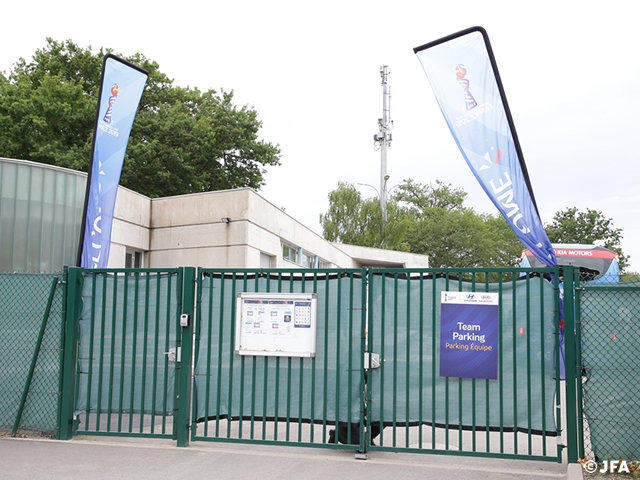 With Japan facing the Netherlands, it means that the two coaches who were nominated for the Best FIFA Women's Coach Award in 2018, coach TAKAKURA Asako and coach Sarina WIEGMAN, will clash at the round of 16. The Netherlands reached the knockout stage by winning all three matches at the group stage. They won over New Zealand in a dramatic fashion in their first match, as their late substitute, Jill ROORD, scored the game winner in additional time of the second half. They cruised past Cameroon in their second match, before besting Canada, who has also won the previous two matches leading up to the third match.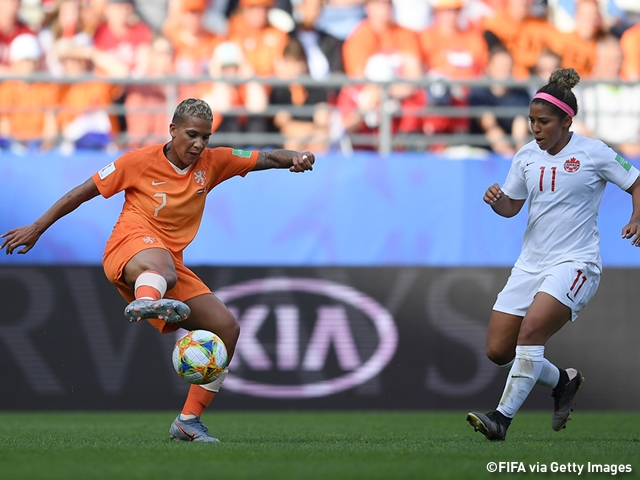 The Netherlands has employed an attack-minded 4-3-3 formation in their recent matches, featuring a very powerful trio of, Shanice VAN DE SANDEN, Vivianne MIEDEMA, and Lieke MARTENS. Van De Sanden is KUMAGAI Saki's teammate at Olympique Lyonnais, while Miedema used to play with IWABUCHI Mana at FC Bayern Munich, and currently plays for Arsenal WFC. Martens has scored against Japan at the Algarve Cup in both 2017 and 2018, making them a tough opposition to face.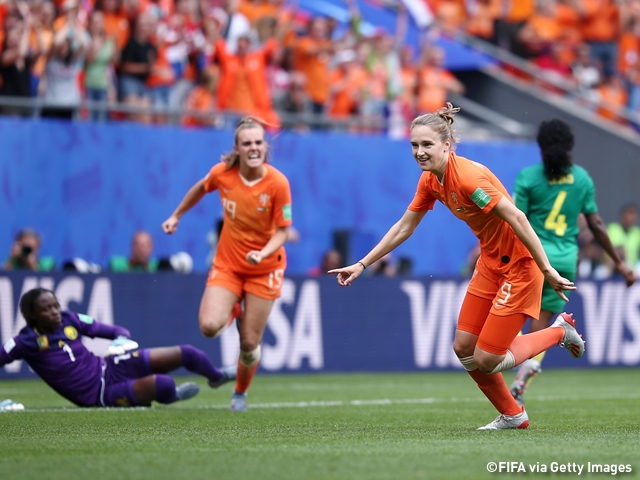 The Nadeshiko Japan will face the Netherlands Women's National Team on Tuesday 25 June at 21:00 local time (Wednesday 26 June at 4:00 Japan time).
Players' Comments
DF #4 KUMAGAI Saki (Olympique Lyonnais)
Our opponent has three attackers with great speed, power, and technique, so we must contain them by limiting the pass source and giving them fewer opportunities to touch the ball upfront. As a defender, I am committed to stop them. With the match coming up in a few days, there is a strong and positive vibe surrounding the team. Everyone is working hard, and we have been able to hold a very productive training session. We must all understand that a loss means the end of our journey. Ahead of this match, we must once again come together as one and fight with a sense of urgency. It is important that we all stay eager to win the match.
DF #5 ICHISE Nana (Mynavi Vegalta Sendai Ladies)
With the team getting through the group stage, I am getting a sense of relief, but after seeing our defence conceding multiple goals during the group stage, there are so many aspects we need to improve on. We suffered a big loss against them in our previous encounter, and I still remember the bitterness, so I really want to win this time. We are now in the knockout stage, so we cannot afford to lose any more matches. We must stay focused to execute each play with perfection and give our best efforts to make a deep run. The tournament will be utilising a new ball for the knockout stage, and although it felt refreshing at first, after playing with it for a session, I am totally used to it now.
MF #14 HASEGAWA Yui (Nippon TV Beleza)
The Netherlands has many talented players and they have the height advantage over many teams in this tournament. From our previous encounter against them, I have the impression that their three midfielders are very good. They have improved on their pass works ever since we faced them last time, so they will certainly be a tough opponent to play against. We will analyse the opponents and prepare ourselves thoroughly ahead of this match. I haven't been able to play as much as I'd like to, and I am really eager to play, but we are all in this tournament as a team. If I am given the opportunity to play on the pitch, I will showcase my best performance to help out the team.
Schedule
Nadeshiko Japan (Japan Women's National Team) Squad, Schedule
FIFA Women's World Cup France 2019
Tournament Dates: Fri. 7 June - Sun. 7 July 2019
Knockout Stage Round of 16:
Wed. 26 June 2019 04:00 (Japan Time)
vs Netherlands Women's National Team