NEWS
Sanfrecce Hiroshima and Kashima Antlers clashes to earn seat at the Quarterfinals - AFC Champions League 2019
25 June 2019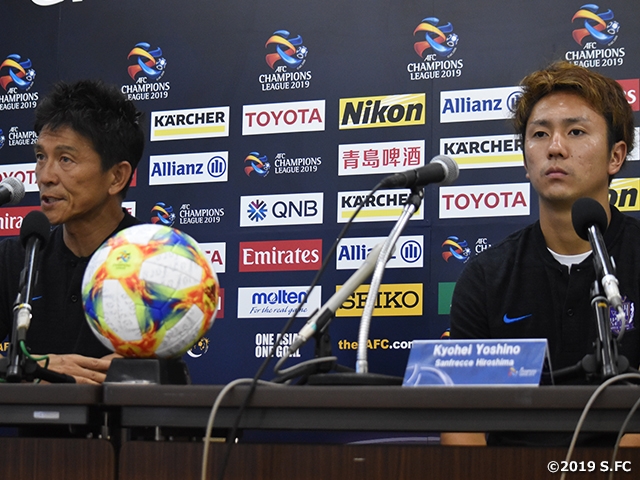 On Tuesday 25 June, the second leg of the AFC Champions League (ACL) 2019 round of 16 will take place at various locations, as Sanfrecce Hiroshima hosts Kashima Antlers in Hiroshima. An official press conference was held on Monday 24, where coaches and players from both sides took the podium to share their aspirations ahead of the match.
The first leg took place on Tuesday 18 at Kashima Soccer Stadium, where the home side won the match 1-0. Sanfrecce Hiroshima will seek to win their home match in order to advance to their first ever quarterfinals at the ACL.
Coaches and Players' Comments
JOFUKU Hiroshi, Coach (Sanfrecce Hiroshima)
First of all, we'll need to construct a game where we can at least win the match 1-0. We know that Kashima is a solid team and the match is going to be a very tight one. That is why we must seek for a way to score a goal, earn our way into extra time, and take our next step from there. That's how close this match can get, and we are committed to fight through this match beyond the first 90 minutes. Together with our supporters, we will enter the match with the intention to create history and showcase our spirit to earn our spot into the quarterfinals. We have reached this stage by making many changes to our line-up, so we hope to prove that we can compete at a high level even when we are missing a few players from our squad.
MF #5 YOSHINO Kyohei (Sanfrecce Hiroshima)
We have worked hard as a team to reach this position, where we are one step away from reaching the quarterfinals. Many different emotions are flowing through the players, and the players who goes on the pitch must represent the others to showcase the team's emotions. We will give our utmost efforts to advance through to the next stage.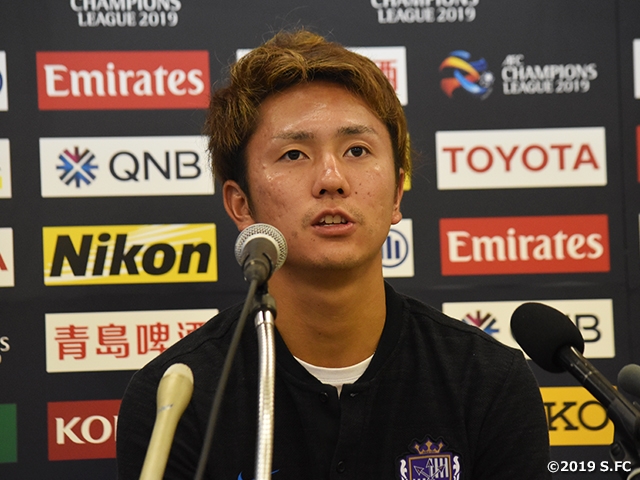 OIWA Go, Coach (Kashima Antlers)
Last year, we were given the opportunity to host the first leg in many occasions, allowing us to experience the advantage of taking the lead in these home and away formats. Even when we conceded goals during the second leg, it allowed us to learn the importance to make the adjustments on the pitch. We are expecting an eventful match tomorrow, so we will enter the match as if we are entering the second half in a scoreless game. We will make the necessary adjustments as the match progresses. With the match being held at our opponent's home, we are expecting Hiroshima to come out aggressively. That is why we must first brace ourselves to defend against them before we turn our focus to our offence.
GK #1 KWOUN Sun Tae (Kashima Antlers)
As our coach mentioned, we will enter tomorrow's match as if we are still tied at 0-0. We will win the second leg and strive towards our goal of winning the title. As a goalkeeper, I will actively communicate with my defenders and focus on keeping a clean sheet.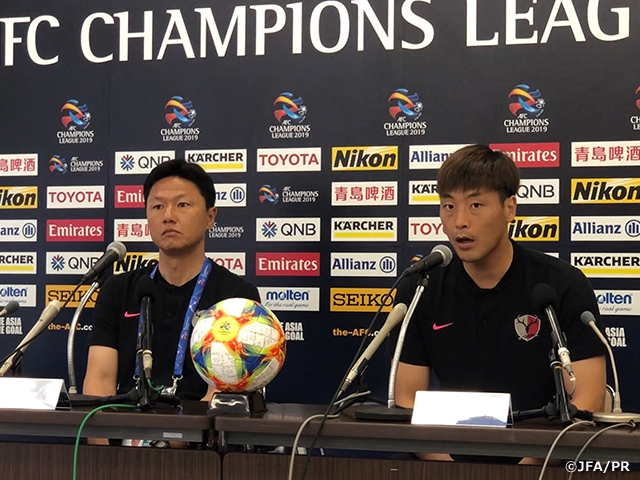 Tournament Dates:
Play-offs: Tue. 5 - Tue. 19 February 2019
Group Stage: Mon. 4 March - Wed. 22 May 2019
Round of 16: Tue. 18 June - Tue. 13 August 2019